Lounges
Want to set up a comfortable spot for attendees to hang, maybe around a shared interest? Add more comfortable seating and maybe food and/or drink to your canopy tent on your campsite, and you have created a "lounge".
Hub Information
If you would like to vend, to offer a relaxing lounge, or to hold events at your own venue, read our hub letter to learn how easy it is to setup, to add yourself to the Hub Directory, to serve, and/or to sell at PorcFest.
(We are currently collecting new hubs. The map and listing below is for PF2021, and will be updated in April 2022.)
What is a "Hub"; What is an "Event"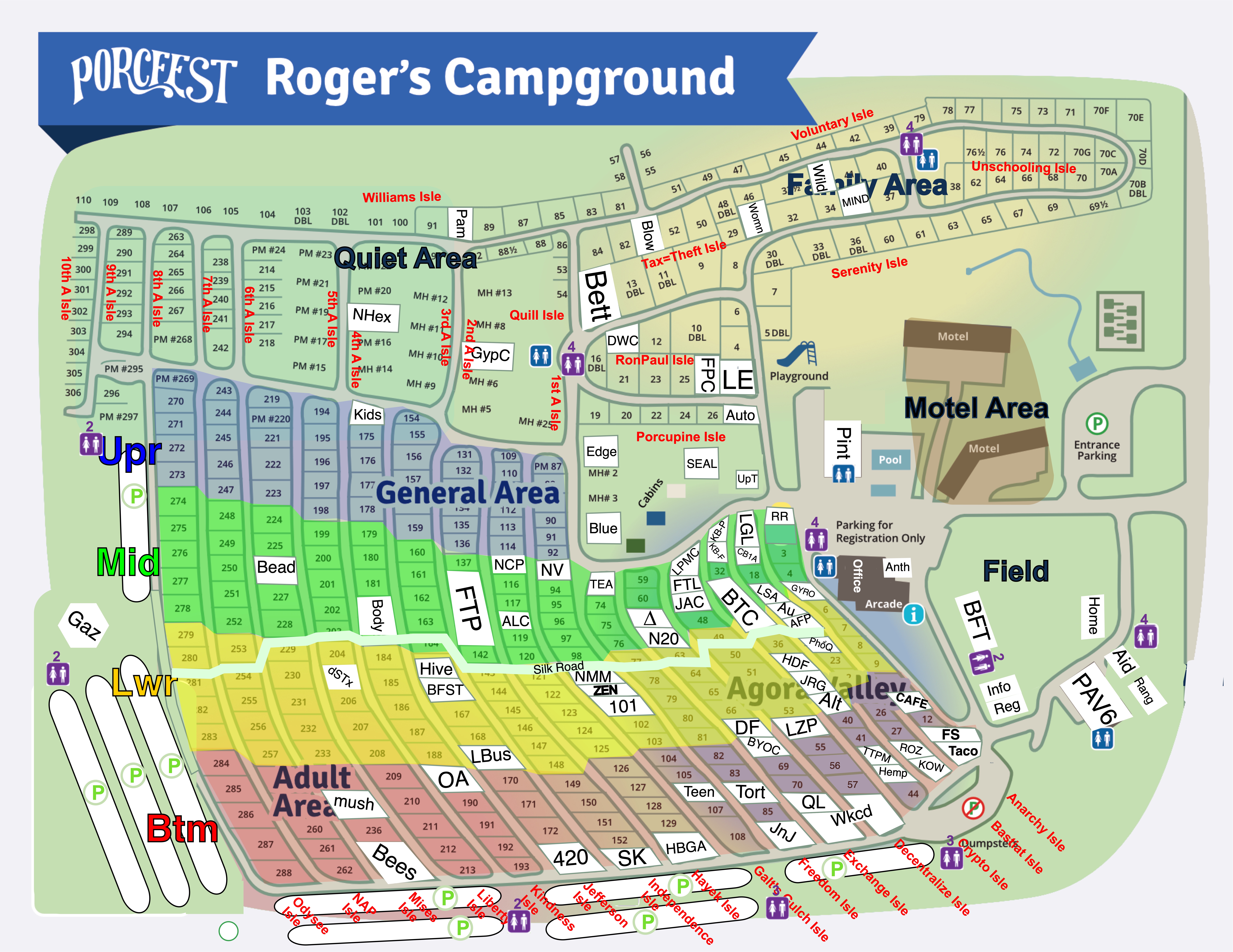 2021 Hubs of Activity
This listing is for PF2021. The new listing for PF2022 will be posted by April 2022.
{Updated 6/15/21}
——————–
Lounges
——————–
Venues
——————–
Food
——————–
Products
——————–
Services
——————–
Misc