Stay tuned! We are building an exciting speaker series for PorcFest XXI!
Interested in sponsoring speaker(s)? Click HERE to review our sponsorship packages!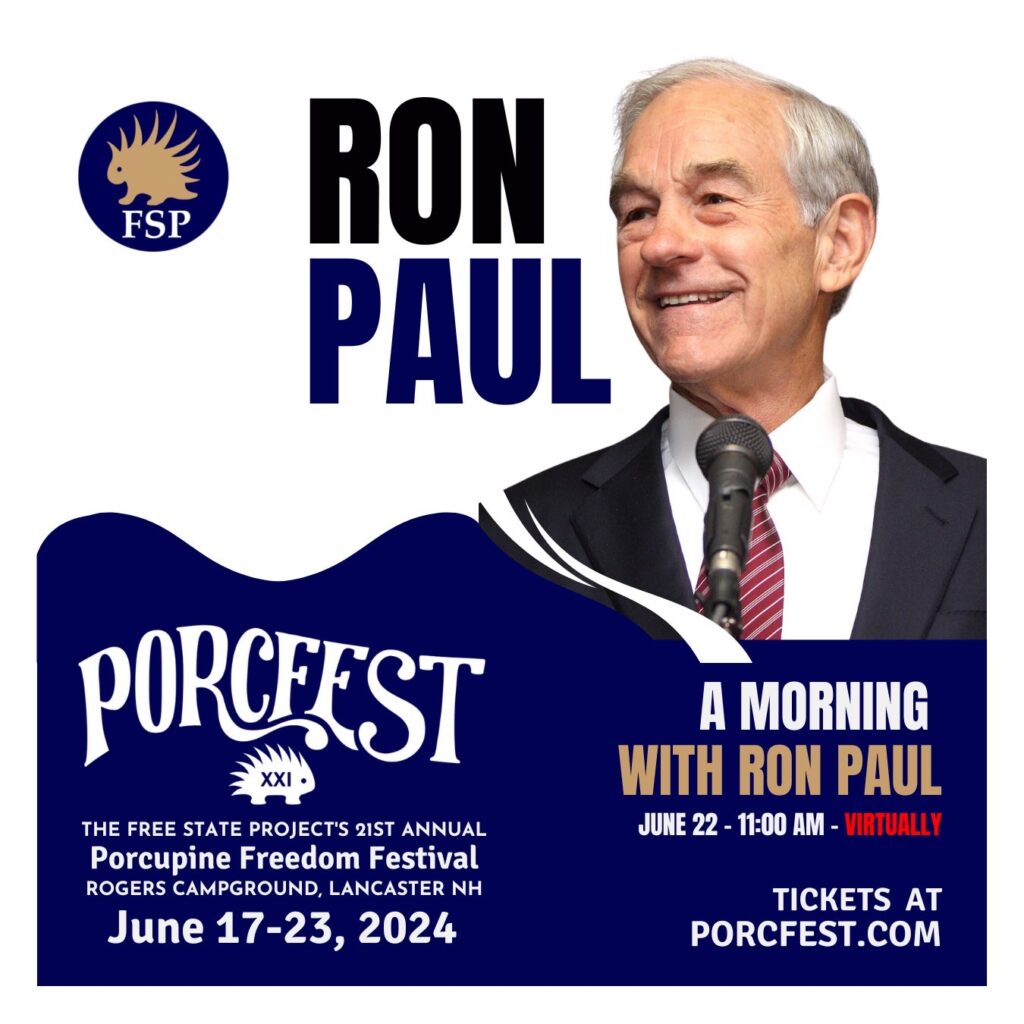 Dr. Ron Paul delivers a candid look at the dysfunctional American political system. Using anecdotes from his 23 years in Congress, he highlights the need for a limited government and more personal liberties. Dr. Paul captures audiences' attention by relating the occurrence of current national issues such as debt, privacy, and freedom to the government's neglect to follow the constitution. His unwavering passion leaves audiences motivated to speak out, wake up, and let politicians know what they want. Since his retirement from Congress, Dr. Paul has continued to work for limited constitutional government through organizations he founded, including the Foundation for Rational Economics and Education (FREE), Campaign for Liberty, and the Ron Paul Institute for Peace and Prosperity. In addition, Dr. Paul recently launched The Ron Paul Liberty Report, an online network airing original programming on today's most pertinent issues. Dr. Paul, the author of several best- selling books, most recently released Swords Into Plowshares, offering a personal refection on America's history of war, foreign intervention, and prospects for peace.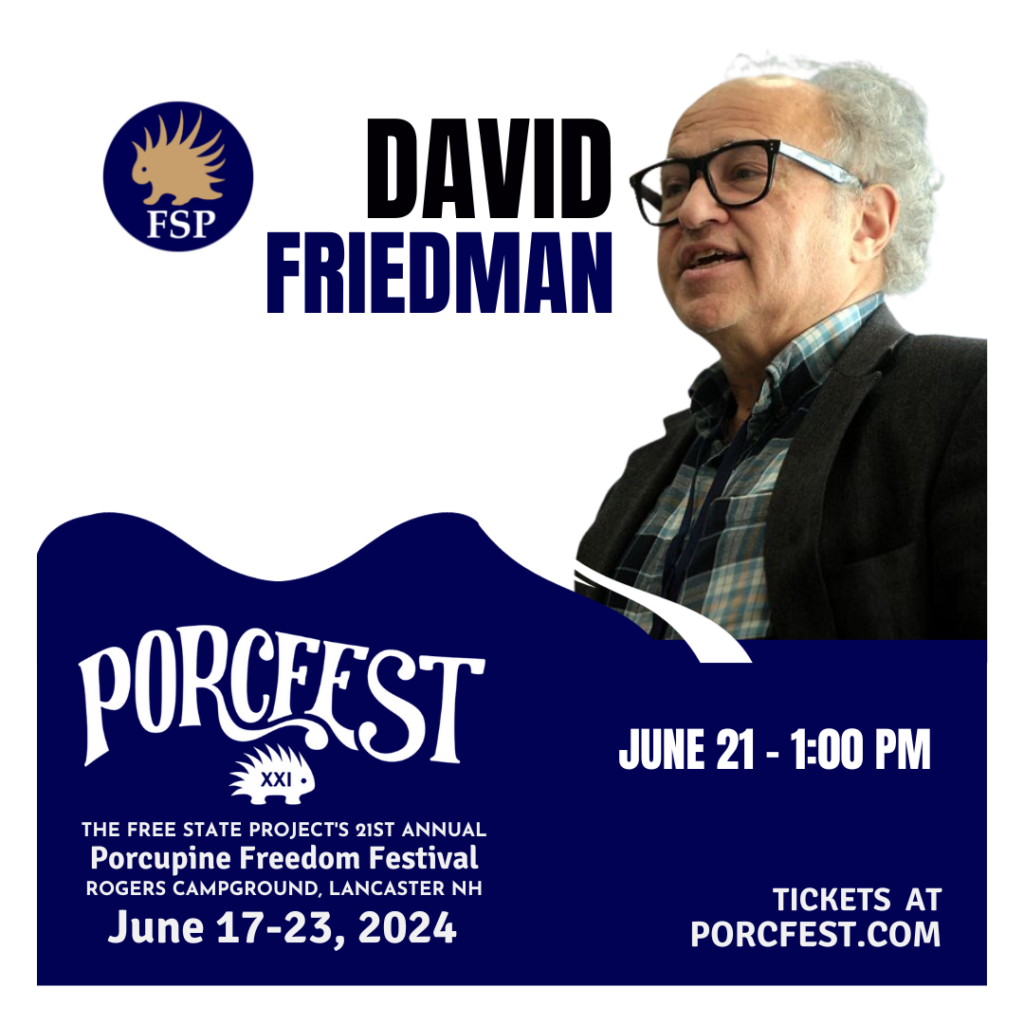 David Friedman is an American economist, physicist, legal scholar, author, and libertarian theorist. He is known for his textbook writings on microeconomics and the libertarian theory of anarcho-capitalism, which is the subject of his most popular book, The Machinery of Freedom. Friedman has also authored several other books and articles, including Price Theory: An Intermediate Text (1986), Law's Order: What Economics Has to Do with Law and Why It Matters (2000), Hidden Order: The Economics of Everyday Life (1996), and Future Imperfect (2008). He has taught at UCLA and Santa Clara University, and a has been a contributing editor for Liberty Magazine. He is the son of Rose and Milton Friedman and continues their legacy as an influential figure in the liberty movement. Check out his new substack at https://daviddfriedman.substack.com.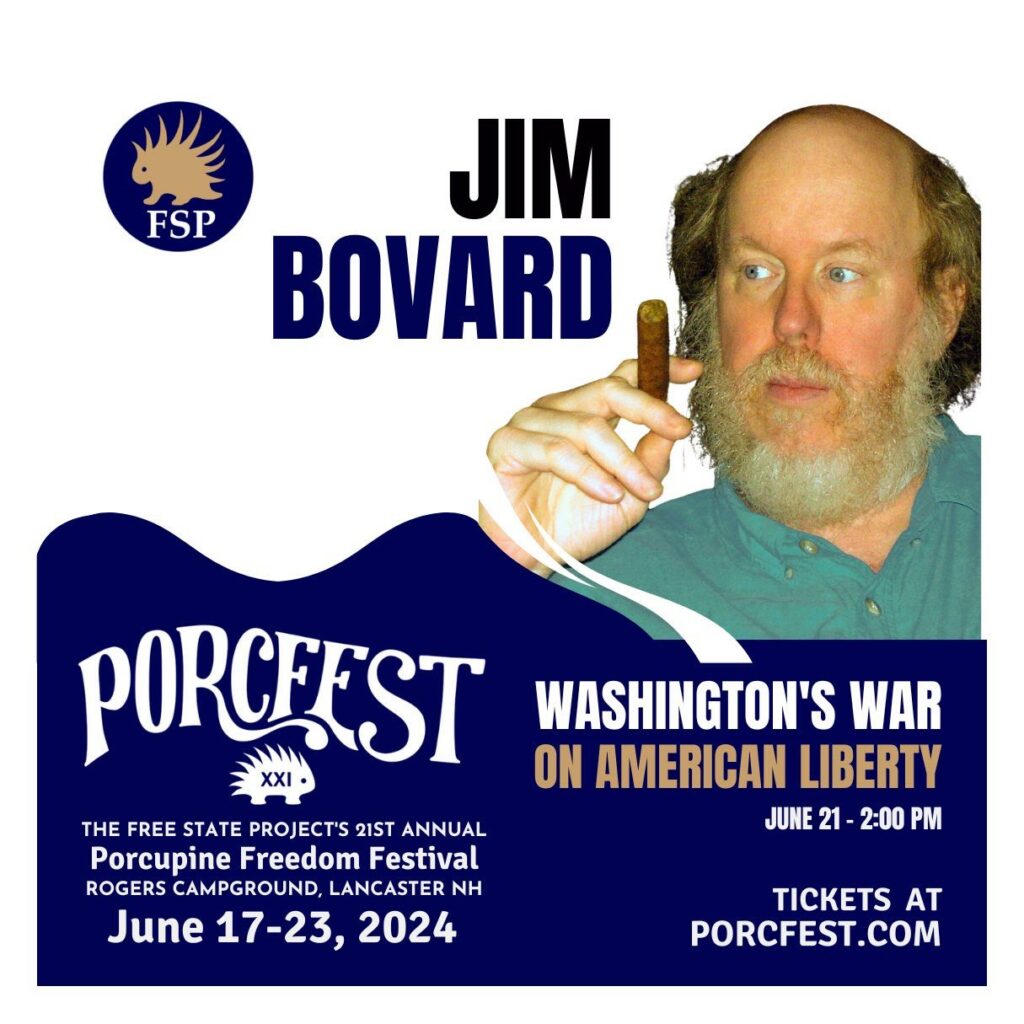 James Bovard is the author of ten books, including Public Policy Hooligan (2012), Attention Deficit Democracy (2006), The Bush Betrayal (2004), and Lost Rights: The Destruction of American Liberty (1994). He is a 2023 fellow of the Brownstone Institute and a Libertarian Institute junior fellow. He has written for the New York Times, Wall Street Journal, Playboy, Washington Post, New Republic, Reader's Digest, and many other publications. His books have been translated into Spanish, Arabic, Japanese, and Korean. He is a member of the USA Today Board of Contributors and a frequent contributor to the New York Post, the Future of Freedom Foundation, and other venues. The Wall Street Journal called Bovard "the roving inspector general of the modern state," the New York Times tagged him "an anti-czar Czar," and Washington Post columnist George Will called him a "one-man truth squad." His 1994 book Lost Rights received the Free Press Association's Mencken Award as Book of the Year. His Terrorism and Tyranny won the Lysander Spooner Award for the Best Book on Liberty in 2003. He received the Thomas Szasz Award for Civil Liberties work, awarded by the Center for Independent Thought, and the National Rifle Association's Freedom Fund Award. His writings have been publicly denounced by the chief of the Federal Bureau of Investigation, the chief of the Transportation Security Administration, the Secretary of Labor, the Secretary of Agriculture, the Secretary of Housing and Urban Development, the Postmaster General, and the chiefs of the U.S. International Trade Commission, the Equal Employment Opportunity Commission, U.S. Agency for International Development, the Drug Enforcement Administration, and the Federal Emergency Management Agency, as well as by the Sierra Club, American Federation of Government Employees, American Civil Liberties Union, Washington Post, Washingtonian magazine, Washington City Paper, Huffington Post, and numerous congressman and other malcontents. The Justice Department covertly pressured USA Today to cease publishing his attacks on the Attorney General in 2015.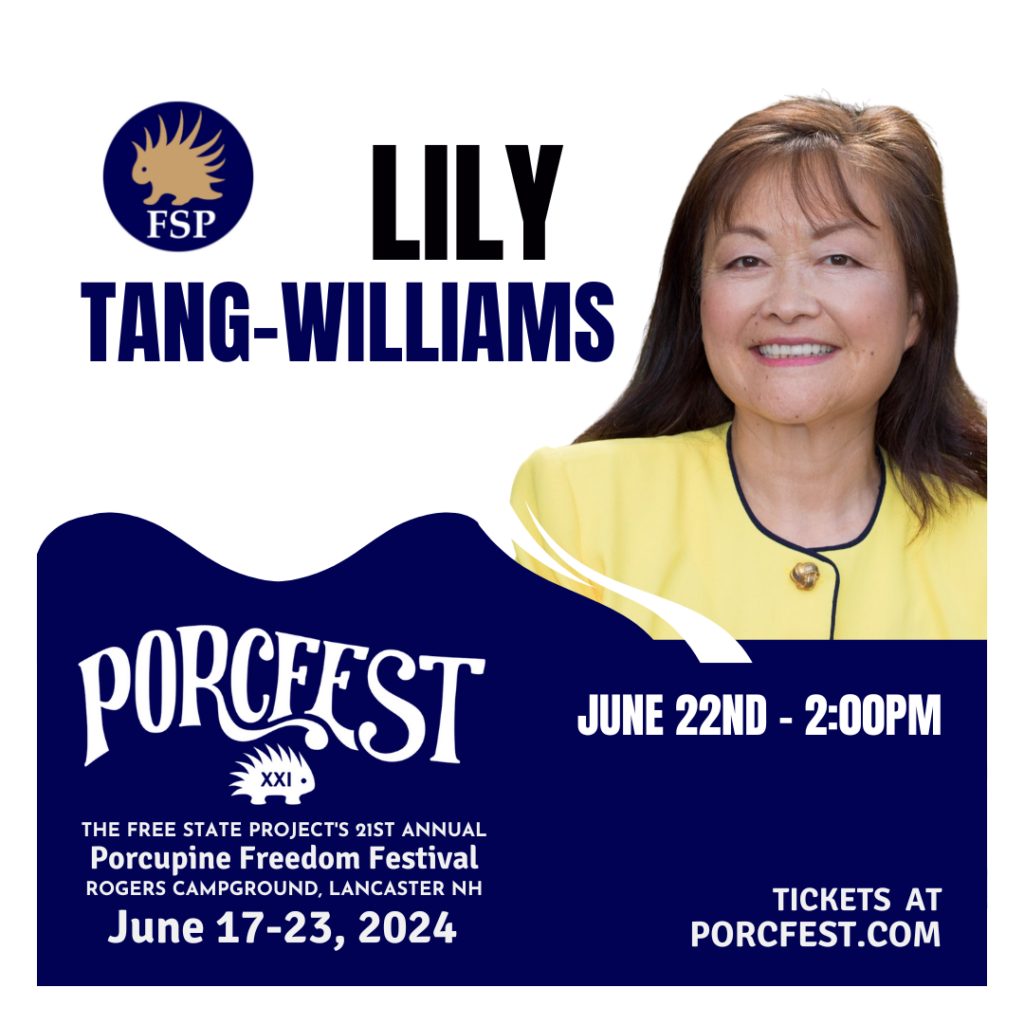 Lily Tang Williams is a Congressional Candidate for the 2024 elections in NH District 2. She is Chair of the NH Asian American Coalition (which she helped to found), a member of the Advisory Board of USPIE, (U.S. Parents involved in Education), and on the Speakers Bureau of the Victims of Communism Memorial Foundation in Washington DC. Lily Tang Williams is a survivor of Mao's Communist regime in China. Her parents were from an illiterate working-class family from China's western Sichuan province. Lily grew up during Mao's ten-year Cultural Revolution as a child, experiencing extremely poor living conditions, food rationing, social chaos and oppressive Communist restrictions and indoctrination. A few years later while studying in university, she received a copy of the US Constitution and Declaration of Independence from an American student. From these two documents, she first learned about the individual rights and liberty as opposed to collective rights. After Lily became an Assistant Law Professor at Fudan University in Shanghai, she, in good conscience, could no longer support the Chinese Communist Party (CCP.) In 1988, she managed to leave the oppressive regime by seeking, without her university's support, graduate study in the US.
Soon after arriving in America, Lily met her future husband; they have been happily married for 33 years and have three adult children. While raising her family, Lily became an entrepreneur and began her journey of discovery of Democracy and Liberty. Currently, Lily manages rental properties with her husband while also works part-time as an expert witness on China related cases, traveling the country as a professional speaker. Sharing her story about the horrors of Socialism and Communism. Lily warns Americans about the growing parallels between Mao's Cultural Revolution and American Cultural Marxism today and inspiring people to value their American heritage and their freedoms and opportunities.
Her passionate presentations and interviews have been featured on Fox News, Tucker Carlson Tonight, Fox Business, Newsmax, Timcast, Huckabee TV, John Stossel, Joe Pags Show, Gothix TV, Shawn Ryan Show, Epoch Times TV, Glenn Beck Radio, and many other podcasts. Also, she has authored opinion articles for The Epoch Times, Town Hall, National Review, Union Leader, Concord Monitor, 603 Diversity and Granite Grok. Her story was included in the Oral History of Communism Project funded by the State of Florida for K-12 Education. Recently featured in the documentary film, "The Great Awakening," she has been speaking to students and parents and inspires people to be involved with the Liberty movement.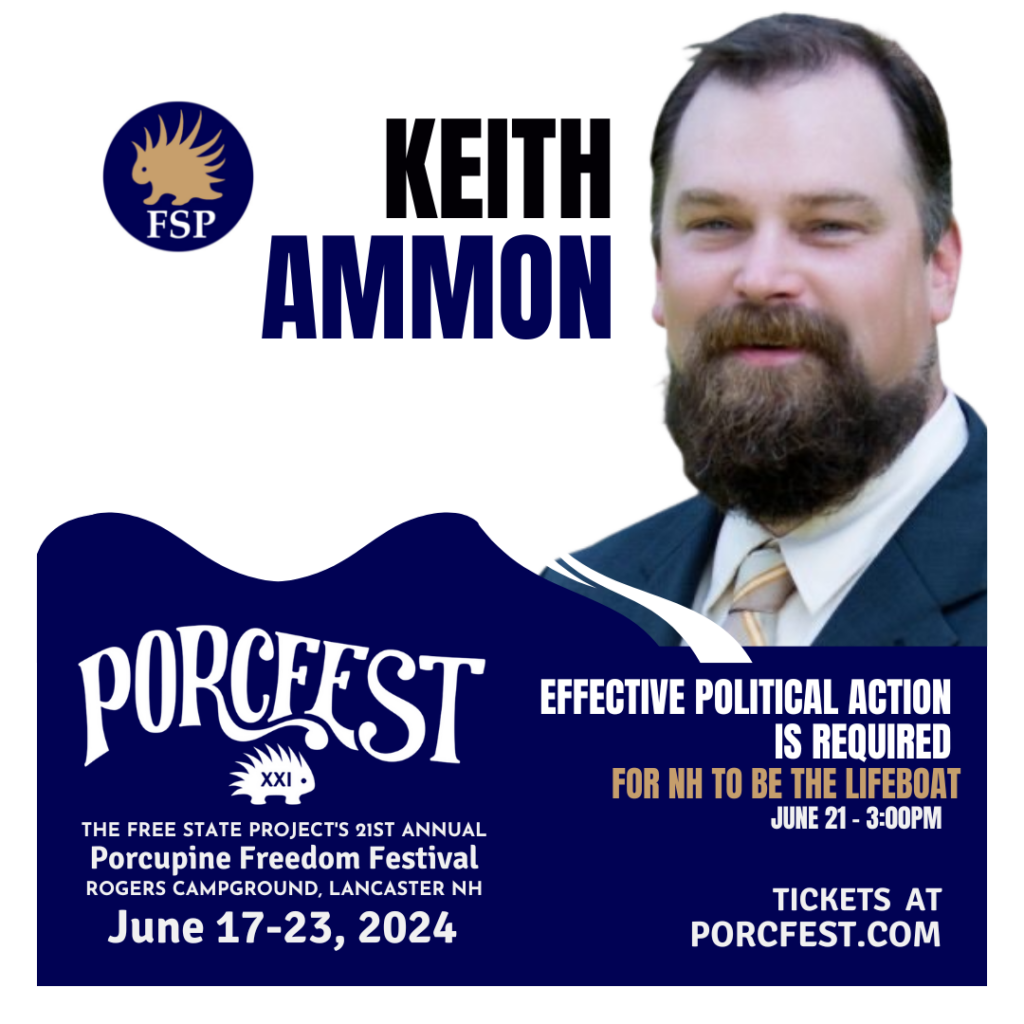 Keith Ammon is a New Hampshire State Representative from New Boston. He is the Vice Chair of the House Commerce and Consumer Affairs committee. Keith is serving his fourth term in office and has previously served on the Municipal and County Government and the Science, Technology, and Energy committees. He has also held the positions of Assistant Majority Whip and Clerk of the House Commerce Committee. He served on Governor Sununu's Cryptocurrency and Digital Assets Commission and was Chair of the Commission To Investigate The Implementation Of Next Generation Nuclear Reactor Technology. In addition to politics, Ammon is a software developer focused on data analytics and blockchain technology. He is also a recreational pilot and advocates for New Hampshire's "Live Free or Die" tradition.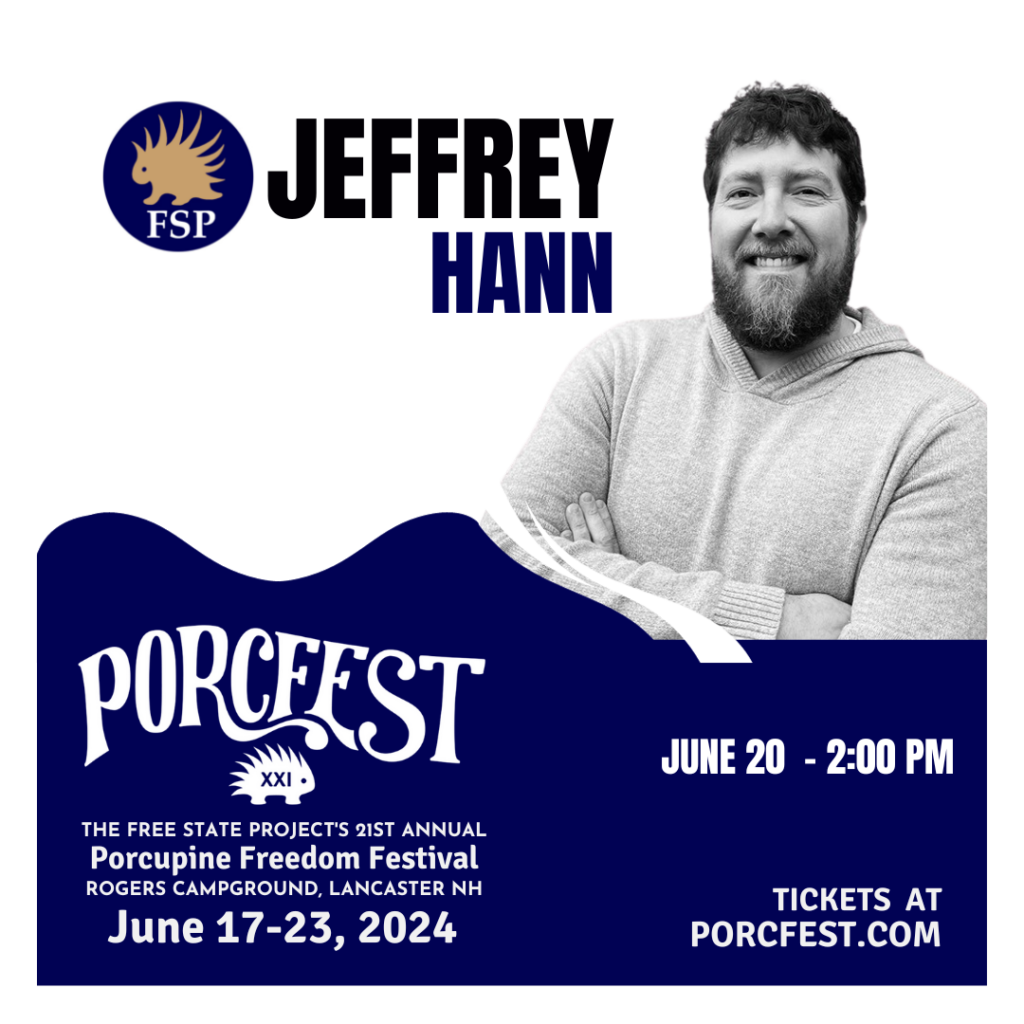 Jeffrey Hann is the author of the new book "COVID19 – SHORT PATH TO 'YOU'LL OWN NOTHING. AND YOU'LL BE HAPPY.': Welcome to the new Age of Tyranny" He is also the man behind Journalistic Revolution, an open source news organization focusing on political, economic, and social information mainstream media reports on with bias. The website focuses on activism, liberty philosophy, and honest reporting. Jeffrey describes himself as a principled libertarian, anarchist, voluntarist, writer, journalist, political analyst, vaccine risk-aware advocate, son, husband, and father.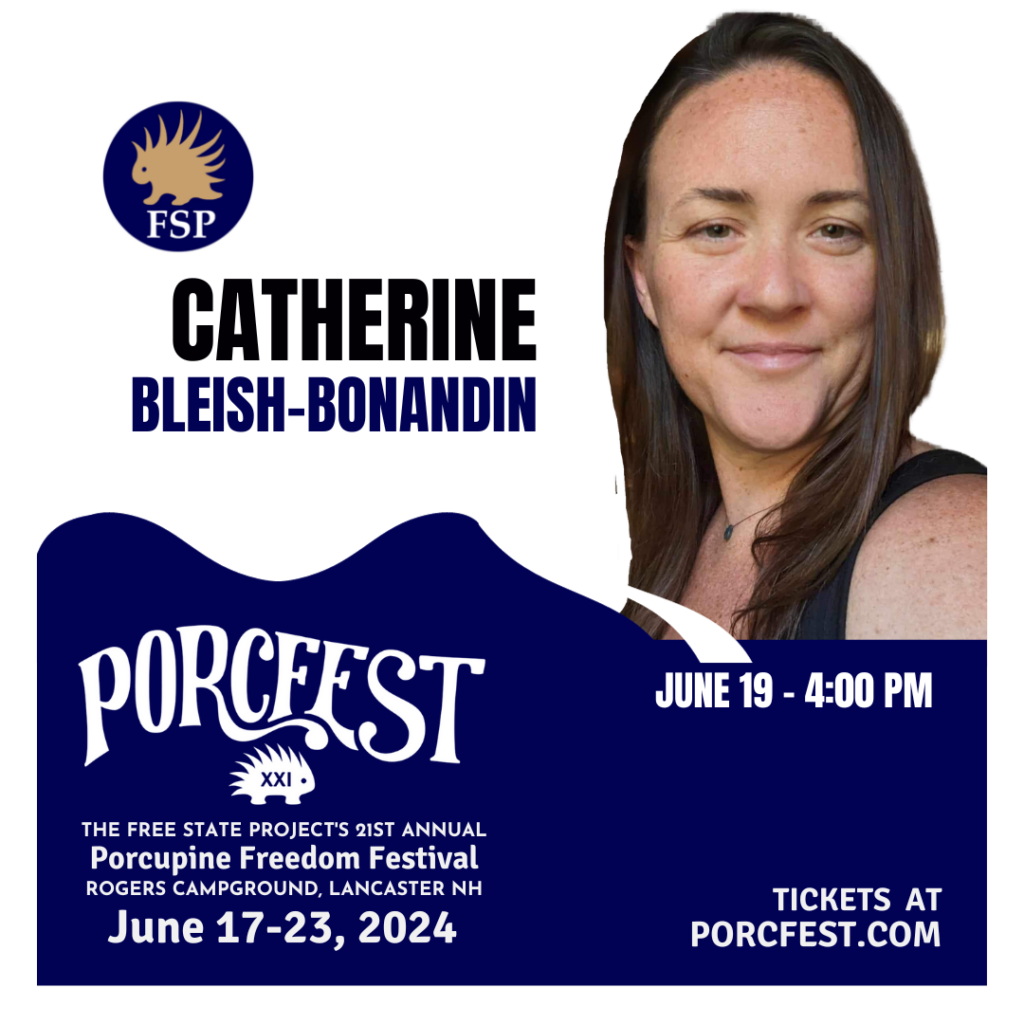 Catherine Bleish-Bonandin discovered she was a philosophical anarchist while giving a Soap Box Idol rant at Porcfest in 2009! A long time liberty activist, Catherine has moved from the front lines of the Ron Paul campaign and police accountability movement, to behind the scenes working as the Producer of Anarchapulco, and board member for the Greenbriar Intentional Community. Catherine raises chickens, goats, and sovereign children in Central Texas with her husband Paolo. You can read about her homesteading adventures at TheHomestead.guru.com
Her seventeen years as an active an involved member of the liberty community has provided her with profound insight into the nature of coercive control. Catherine explains that, "It manifests in a societal level, a communal level, relational level, and even within our own psyche. Finding freedom in our lifetime will require each of us to identify and irridacate the ways in which we participate in, and perpetuate, coersion. When we each make the needed shifts in our Way of Being to exist as the sovereigns we were born to be, we serve as the building blocks of a truly free society." To read about Catherine's experience overcoming coercive control, visit SovereignLiving.com.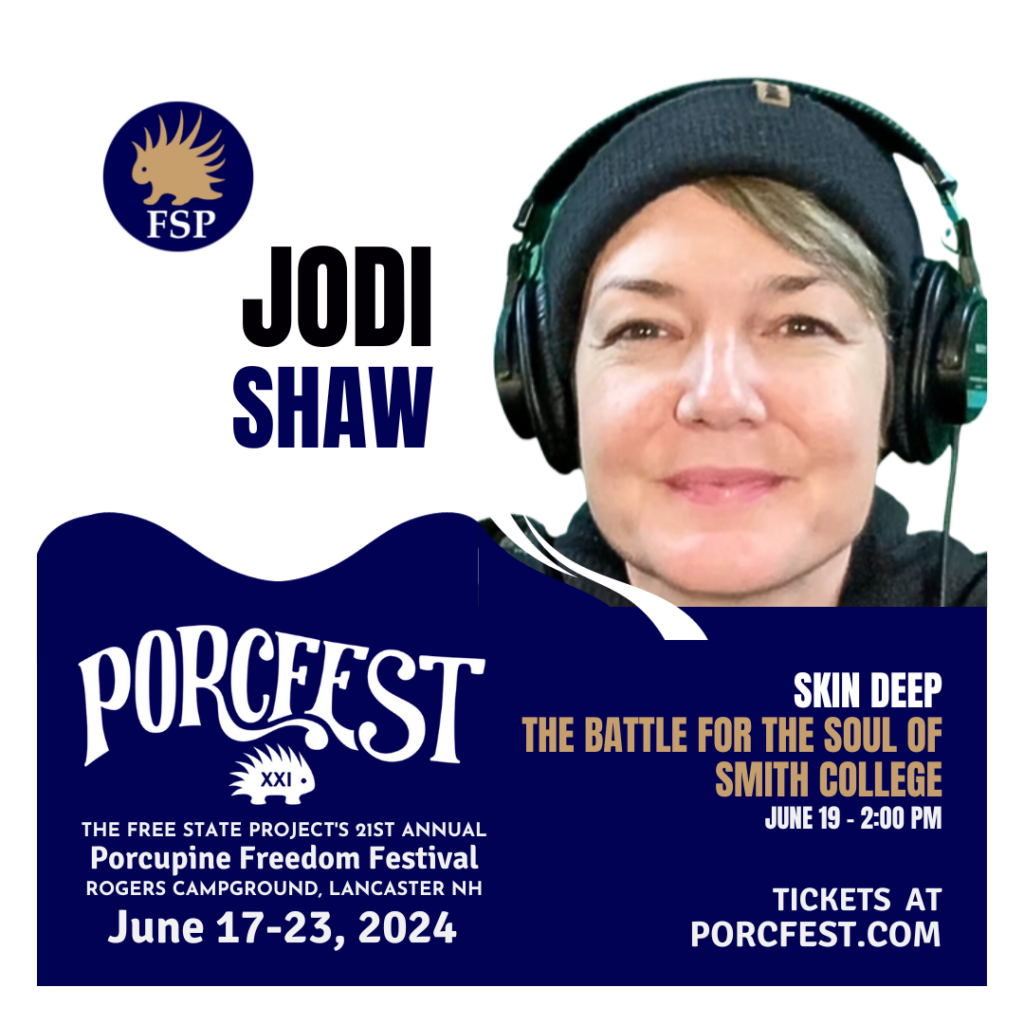 Jodi Shaw is a mother, musical artist and reluctant activist who rose to prominence in 2020 when she blew the whistle on the racially discriminatory "social justice" inspired policies and practices she encountered as an employee of Smith College in a series of YouTube videos. Her actions resulted in public denouncement by the college and the loss of her job. She has appeared on Tucker Carlson Tonight, Tucker Carlson Today, American Thought Leaders (Epoch Times), and has been featured (not always positively) in Forbes Magazine, Rolling Stone, and The New York Times.
In 2021 Jodi filed "Shaw v. Smith College" in U.S. District Court in Massachusetts. In 2022, she was the subject of Fox News documentary "Jodi Shaw and the Racial Mask of Whiteness," and received the Hero of Intellectual Freedom Award from the American Council of Trustees and Alumni (ACTA).
Jodi sees social justice ideology (a.k.a. "woke") as part of a highly-orchestrated attack bent on creating division and sowing the seeds of destruction, causing damage to a primary source of power for any population: the ability to connect, maintain meaningful relationships, and build strong families and communities. Jodi writes about the social and emotional consequences of whistleblowing in her online blog "Diary of a Dissident" and in her forthcoming book: "Skin Deep: The Battle for the Soul of Smith College" (working title). Read more about Jodi at www.jodishaw.com.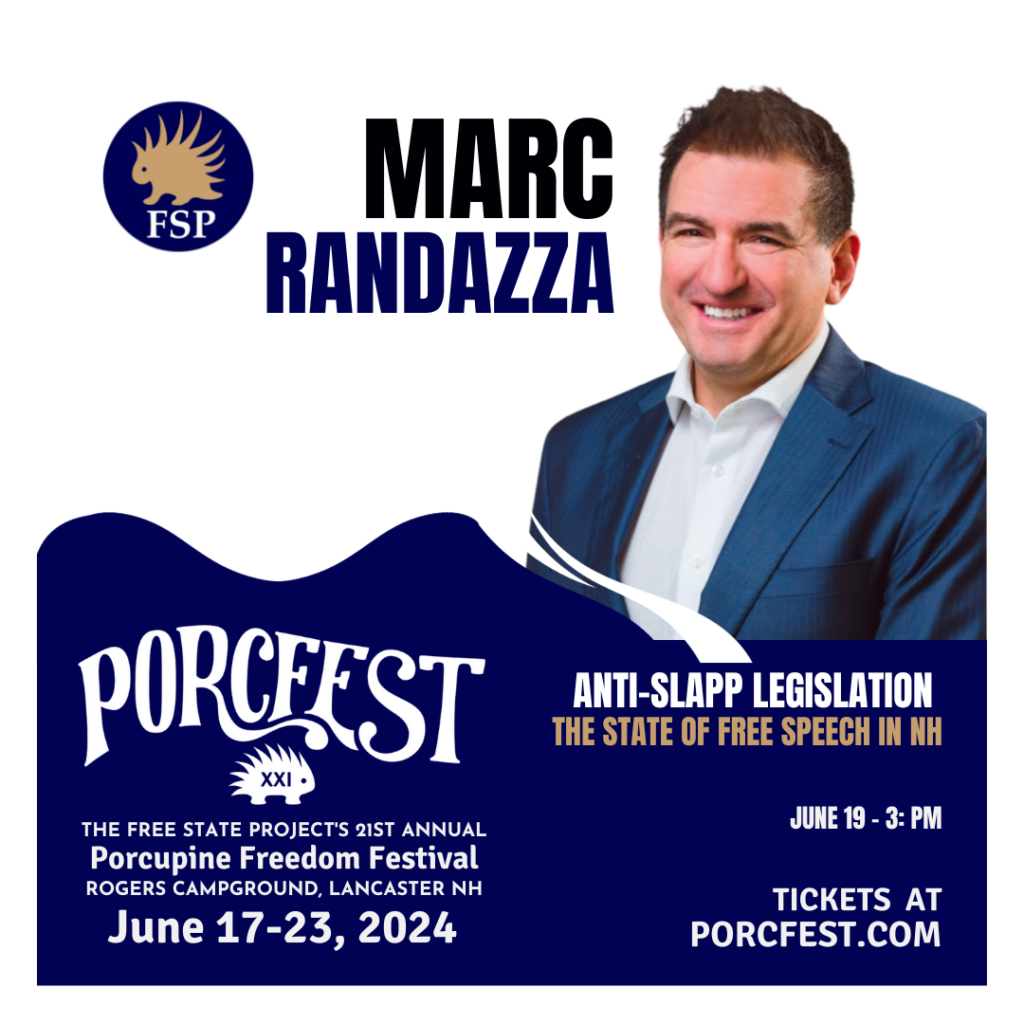 Marc J. Randazza is the managing partner of Randazza Legal Group. Randazza's First
Amendment calling came to him at the University of Massachusetts, at Amherst, where he studied
Journalism, but focused most of his studies on First Amendment legal issues.
After college, he worked as a journalist in Washington, DC, and Rome and Palermo, Italy, with
sojourns on fishing vessels in Alaska, and oil tankers, tugboats, and freighters in the Caribbean and
South Florida.
After his journalist and mariner days, he attended Georgetown University Law Center, where he
earned his Juris Doctor degree, and where he spent time clerking for the Supreme Court of
Vermont and for Rydin Carlsten Advokatbyrå, a Stockholm-based intellectual property law firm.
Immediately following law school, Marc received a fellowship from the Brechner Center for
Freedom of Information at the University of Florida, where he spent two years conducting in-depth
research, publishing, and lecturing on First Amendment and intellectual property law issues. He
also earned an LLM in International Intellectual Property law in Turin, Italy under a program run by
the World Intellectual Property Organization.
Following his fellowship, Randazza established a career focused on legal issues surrounding
freedom of expression, intellectual property, and Internet law.
His practice includes representation of defendants in SLAPP actions, protesters, and other free
speech cases as well as intellectual property litigation and transactions. His practice includes
representation of Internet businesses with Section 230 protection, adult entertainment businesses,
and other businesses and individuals in intellectual property and free speech matters. Randazza
was honored by Vegas, Inc. as one of Southern Nevada's best attorneys for lawsuits and disputes.
Randazza formerly taught First Amendment Law, Entertainment Law, Trademark Law, and
Copyright Law at Barry University School of Law in Orlando, Florida. He is a frequent panelist at
legal conferences focused on these issues. He is often asked for commentary in the mainstream
media, and has frequently appeared on national television news shows, offering commentary on
First Amendment legal issues.
Randazza is past president of the First Amendment Lawyers' Association. He is licensed to practice
law in Nevada, California, Massachusetts, Arizona, Florida, all federal courts in those states,
multiple federal appellate courts, and before the United States supreme court.
Past Featured Speakers, from PorcFest XX, included:
Jason Sorens
Jason Sorens is Senior Research Faculty at the American Institute for Economic Research. His research has focused on housing policy and land-use regulation, fiscal federalism, U.S. state politics, and movements for regional autonomy and independence around the world. He has taught at Yale, Dartmouth, Saint Anselm College, and the University at Buffalo and founded the Free State Project as a graduate student.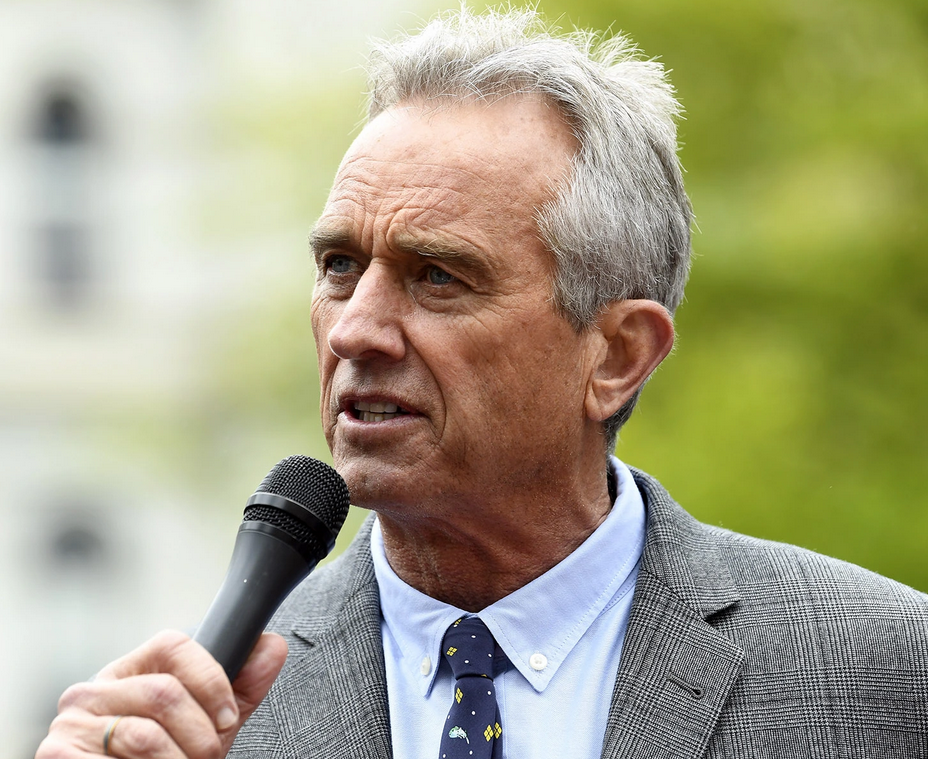 Robert F. Kennedy, Jr.
Presidential Candidate for 2024, Robert F. Kennedy, Jr. is the nephew of America's 35th President, John F. Kennedy, and the son of his Attorney General Robert F. Kennedy.
He is the founder of the Waterkeeper Alliance — the world's largest clean water advocacy group — and served as its longtime chairman and attorney. He then went on to found Children's Health Defense, a mass membership organization where he served as chairman and chief litigation counsel in its campaign to address childhood chronic disease and toxic exposures.
TIME Magazine named Kennedy its "Hero for the Planet" for his leadership in the fight to restore the Hudson River. Most recently, Kennedy was on the trial team in the landmark victories against Monsanto in 2018, and against DuPont in 2019 in the contamination case that inspired the movie "Dark Waters."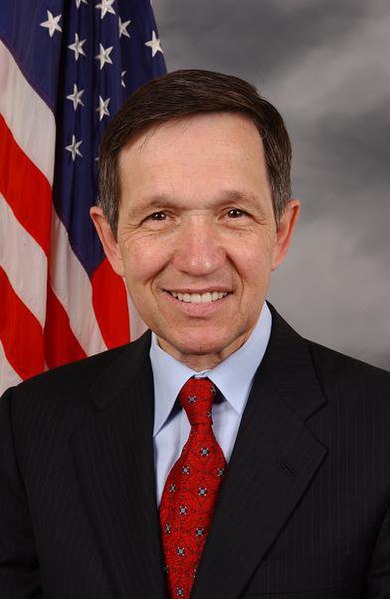 Dennis Kucinich
American politician who served as mayor of Cleveland (1977–79) and as a member of the U.S. House of Representatives (1997–2013) and who sought the Democratic nomination for president in 2004 and 2008.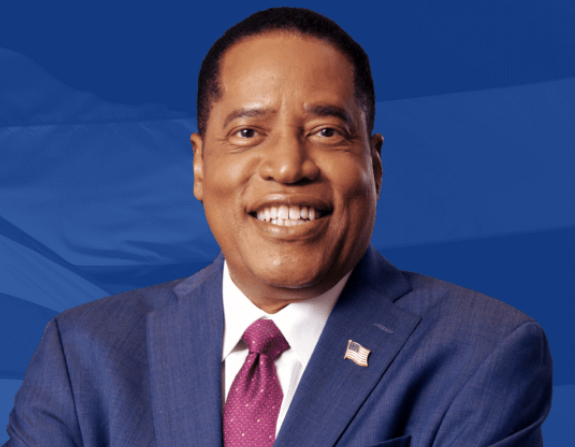 Larry Elder
2024 Presidential Candidate and former lawyer. Larry is a political commentator and talk radio host. He is a former attorney, has written nonfiction books and a nationally syndicated column through Creators Syndicate. He is the author of "As Goes California: My Mission to Rescue the Golden State and Save the Nation."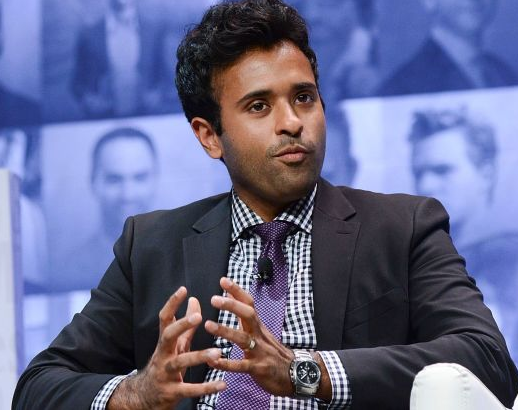 Vivek Ramaswamy
Biopharmaceutical entrepreneur and politician. He is a candidate in the 2024 Republican Party presidential primaries.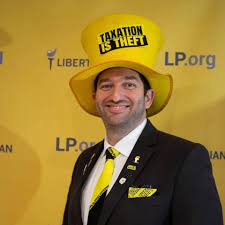 Dan Taxation Is Theft Behrman
Tax evader, unlicensed motorist, life saving smuggler
taxationistheft.info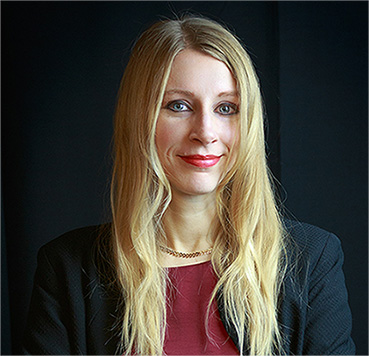 Angela McArdle
Angela McArdle currently serves as Chair of the national Libertarian Party, serves as Co-Organizer for the Rage Against The War Machine, and is a two time candidate for California's 34th Congressional District.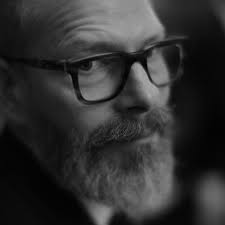 Matt Kibbe
President of Free the People
Former President of FreedomWorks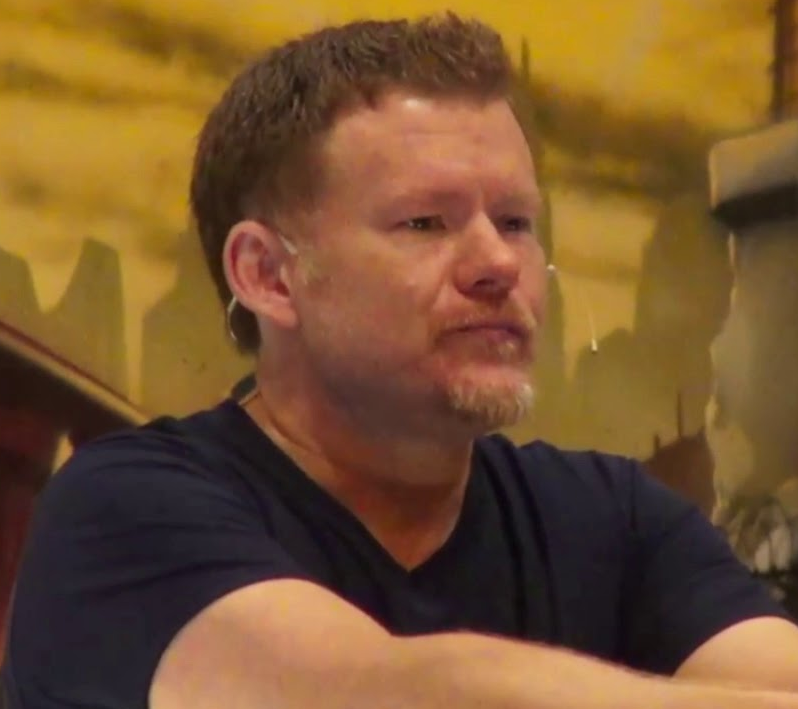 Larken Rose
Larken Rose is an anarchist author best known for challenging the IRS to answer questions about the federal tax liability of citizens, and being put in prison with no questions answered. He is an outspoken advocate of the principles of self-ownership, non-aggression and a stateless society, and is the author of a number of books (including "The Most Dangerous Superstition") and creator of numerous articles and videos.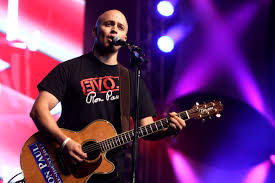 Jordan Page
Singer and songwriter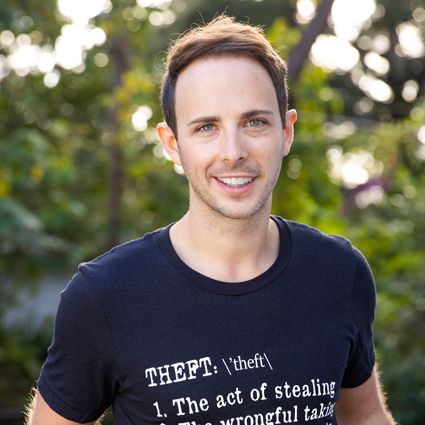 Jack V Lloyd
Jack Lloyd is a multimedia content producer for liberty. His work spans both fiction and nonfiction with educational videos, music, music videos, skits, a comic book series, and his nonfiction books, The Definitive Guide to Libertarian Voluntaryism and A Vision for a Libertarian Future. His ongoing production projects include Voluntaryist – The Comic Series, The Pholosopher, The Honest Teacher, and Red Flag Reality.
He is well-known for creating the viral "Taxation is Theft" meme trend when he was a member of Anarchyball and for continuing that promotion year after year with hard-hitting content.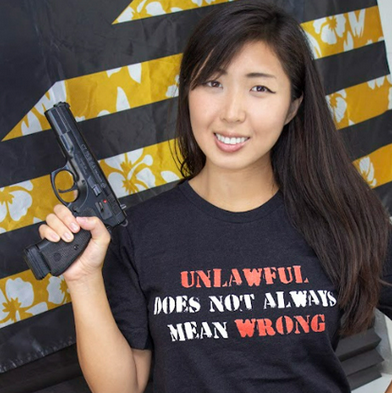 The Pholosopher
The Pholosopher is a multimedia personality promoting a principled, philosophical message of individual liberty. She has been active with her brand since 2016, creating memes, educational videos, music, music videos, skits, merchandise, events, and artwork. She has racked up millions of views for her content and her video, 3 Common Gun Control Myths Debunked, has reached some 5.4 million views alone on Facebook. She continues to create and expand her capabilities with outreach on new platforms like Minds, Telegram, MeWe, and Ecency.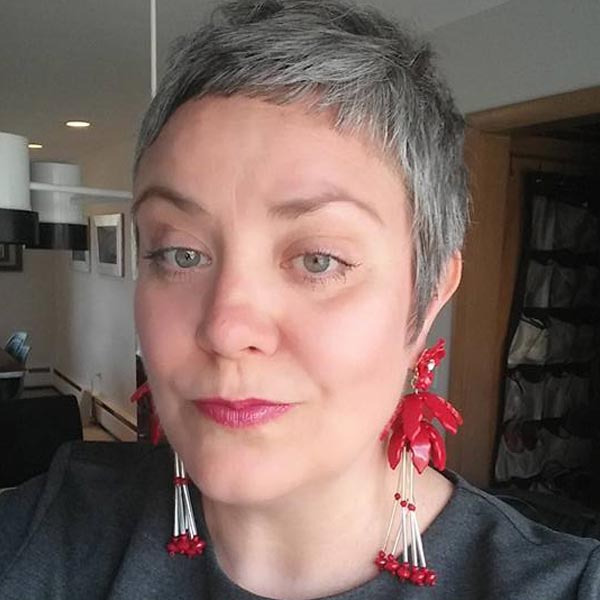 Carla Gericke
Author of The Ecstatic Pessimist: Stories of Hope (Mostly). Hhas appeared on WMUR, CNN, and Fox News, been featured in GQ, Playboy, The New Yorker, been quoted in The Economist, and has discussed libertarianism on the BBC more than once. She has run as the Republican candidate for New Hampshire Senate three times.
Since 2008, she has been building a consent-based, voluntary society in the Free State of New Hampshire. She is currently the chair of the Free State Project in New Hampshire.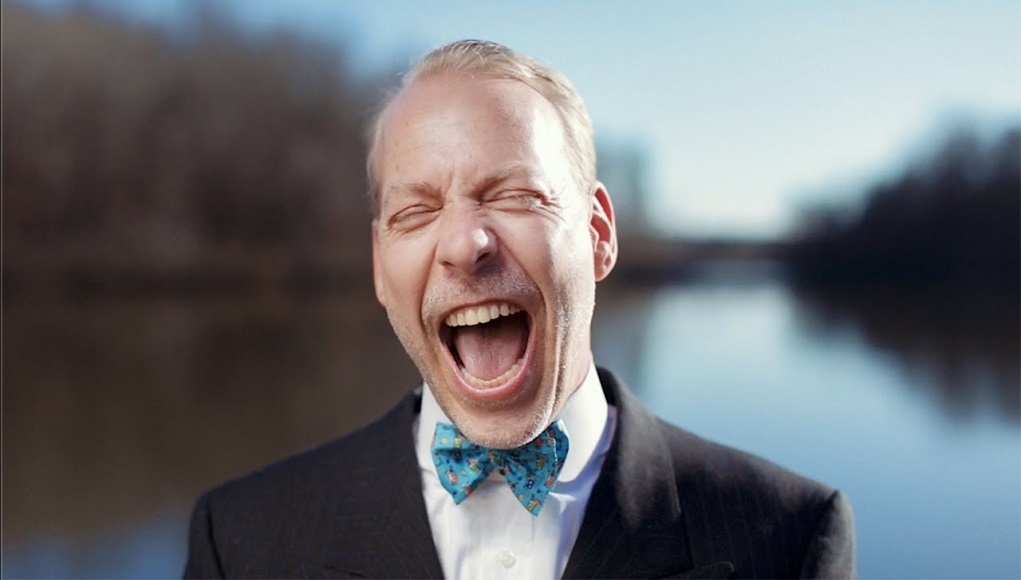 Jeffrey Tucker
Founder and President of the Brownstone Institute and the author of many thousands of articles in the scholarly and popular press and ten books in 5 languages, most recently Liberty or Lockdown. He is also the editor of The Best of Mises. He speaks widely on topics of economics, technology, social philosophy, and culture. Author of thousands of articles and nine books, most recently Liberty or Lockdown. Editor of The Best of Mises.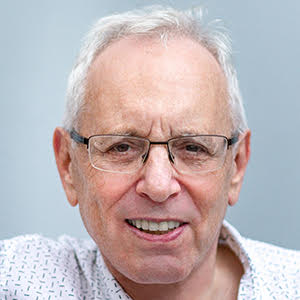 Gene Epstein
Executive Director of the Soho Forum.
Former Editor at Barron's
Former senior economist for the New York Stock Exchange.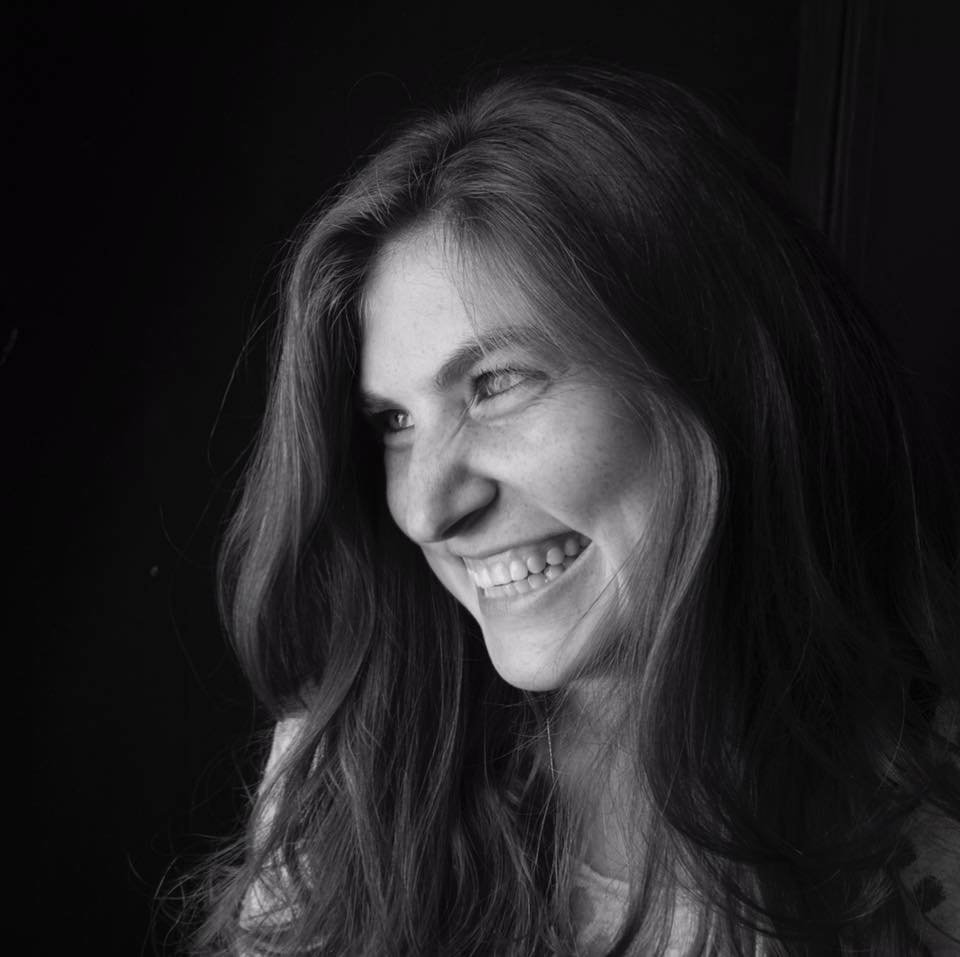 Shira Stoll
Host of the Life, Liberty, and the Pursuit of New Hampshire, NBC Boston Docuseries on The Free State Project

Click here to watch the documentary!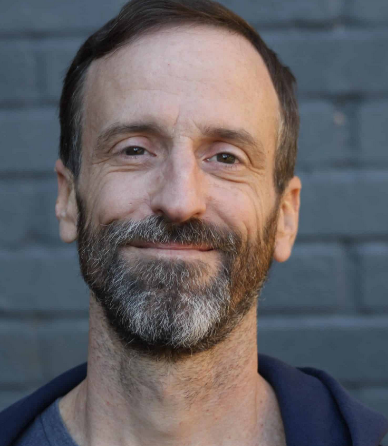 Scott Horton
AntiWar.com
Libertarian Institute
"Enough Already"
"Fools' Errand"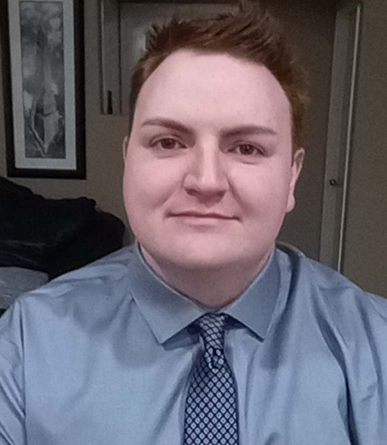 Keith Knight
Keith Knight is Managing Editor at the Libertarian Institute, host of the Don't Tread on Anyone podcast and editor of the Voluntaryist Handbook: A Collection of Essays, Excerpts, and Quotes
Robert E. Wright
Robert E. Wright is a Senior Research Fellow at the American Institute for Economic Research. He is the (co)author or (co)editor of over two dozen major books, book series, and edited collections, including AIER's The Best of Thomas Paine (2021) and Financial Exclusion (2019). He has also (co)authored numerous articles for important journals, including the American Economic Review, Business History Review, Independent Review, Journal of Private Enterprise, Review of Finance, and Southern Economic Review. Robert has taught business, economics, and policy courses at Augustana University, NYU's Stern School of Business, Temple University, the University of Virginia, and elsewhere since taking his Ph.D. in History from SUNY Buffalo in 1997.

Peter C Earle
Peter C. Earle is an economist who joined AIER in 2018. Prior to that he spent over 20 years as a trader and analyst at a number of securities firms and hedge funds in the New York metropolitan area. His research focuses on financial markets, monetary policy, and problems in economic measurement. He has been quoted by the Wall Street Journal, Bloomberg, Reuters, CNBC, Grant's Interest Rate Observer, NPR, and in numerous other media outlets and publications. Pete holds an MA in Applied Economics from American University, an MBA (Finance), and a BS in Engineering from the United States Military Academy at West Point.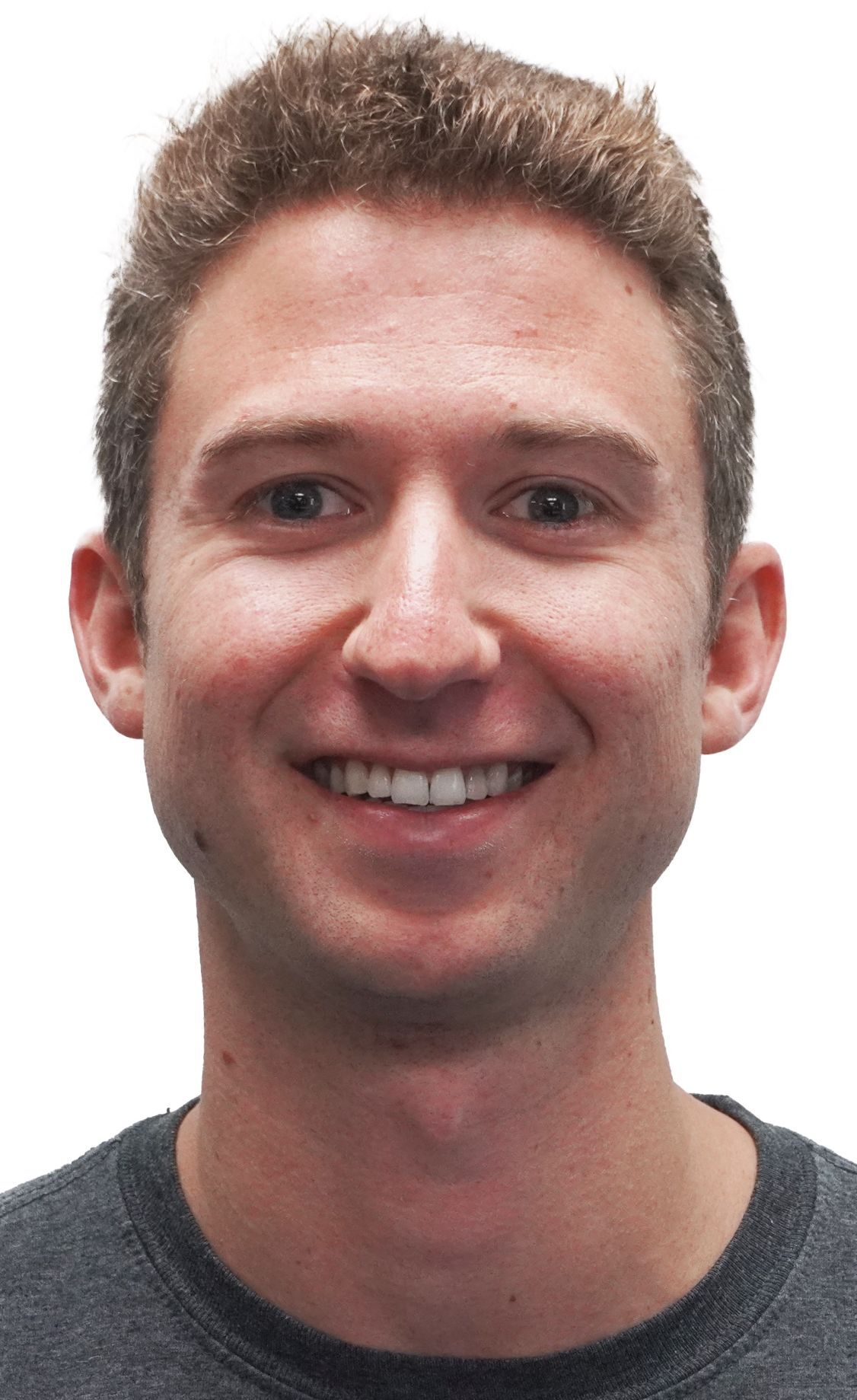 Ross Connolly
Deputy state director of Americans for Prosperity
Reed Coverdale
Host of the Naturalist Capitalist. Truck Driver. Free Stater. Free Thinker.
Naomi Brockwell
Naomi Brockwell is a tech journalist, and creator of NBTV.media. From 2013 – 2015 she worked as a policy associate at the New York Bitcoin Center. From 2015 – 2021 she has worked as a producer for 19-times Emmy-Award-Winning Journalist John Stossel. From 2021 to 2022 she hosted the CoinDesk series "Break it Down", and the CoinDesk daily show "The Hash". She is the co-founder of "The Soho Forum", a NY debate series. She is on the Advisory Council at the "Mannkal Economic Education Foundation", and is author of "Beginner's Introduction To Privacy", and the children's book "Billy's Bitcoin".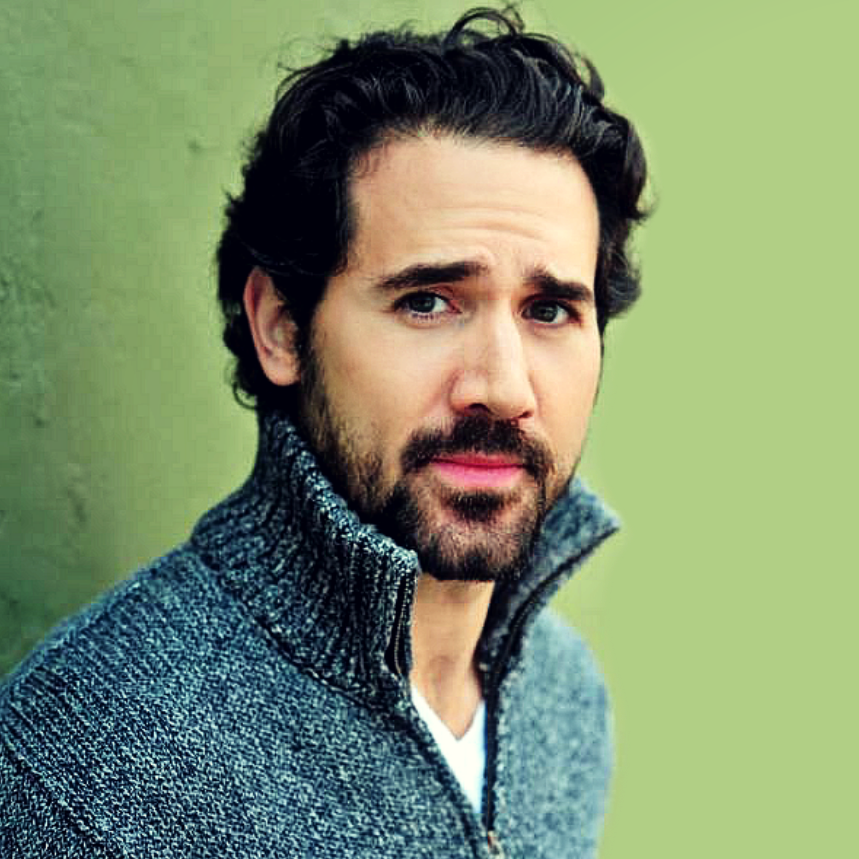 Lou Perez
Lou Perez is a comedian, writer, and producer. He's the author of That Joke Isn't Funny Anymore and hosts The Lou Perez Podcast and The Wrong Take debate series. Lou was the head writer and producer of the Webby Award-winning comedy channel We the Internet TV.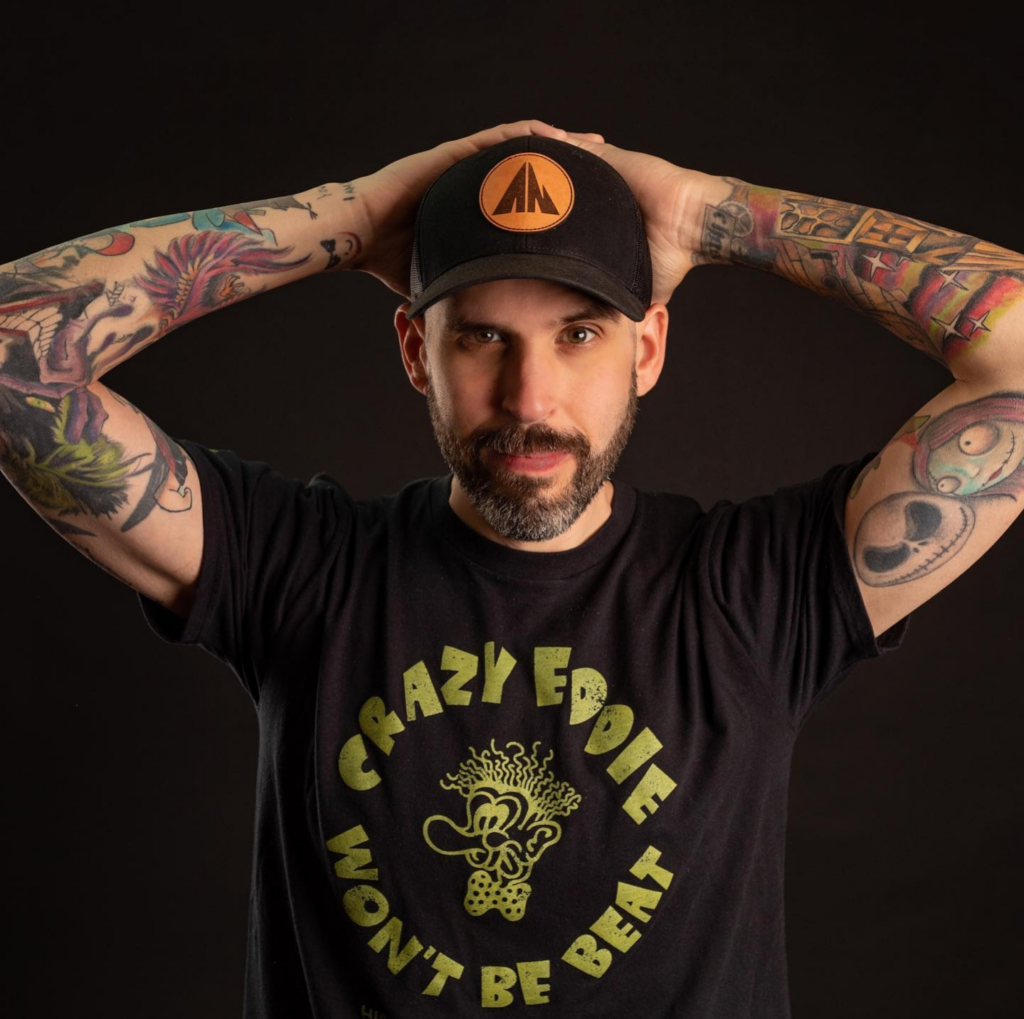 Adam Nutter
Comedian, Podcaster, Libertarian, and Comic Book Nerd. Adam is the host of the Cult of Us and The Porcupine comedy Podcasts. He is also a Co-owner of Drop Tent Media.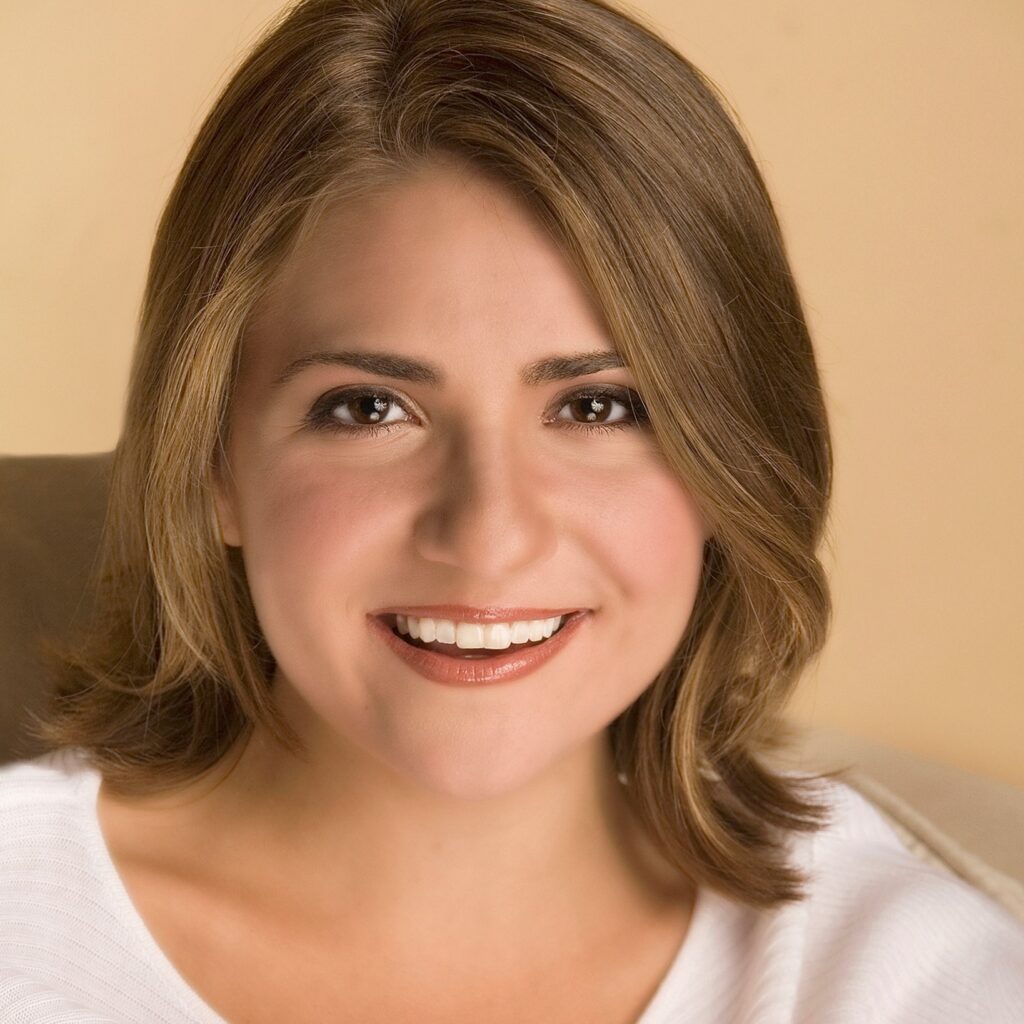 Melissa Blasek
Former member of the New Hampshire House of Representatives. Currently involved in RebuildNH.
Jeremy Kauffman
Jeremy Kauffman is the founder and CEO of the decentralized content sharing and publishing protocol LBRY.
Jody Underwood
Jody has served on the Croydon School Board, is an Education Fellow at Granite Institute, and has delivered presentations about town tuitioning and school choice around the state.
Professionally, Dr. Underwood has conducted research and development around the use of technology for learning and assessment in the classroom since 1988. She received her B.S. in computer science from Hofstra University, her M.S. in computer science with a focus on artificial intelligence from Rutgers University, and her Ph.D. in Education from The Technion-Israel Institute of Technology.
Ian Underwood
Candidate for the New Hampshire House of Representatives. Has been a planetary scientist and an artificial intelligence researcher at NASA, a certified hypnotherapist, a fourth generation wing chun sifu, the director of Ask Dr. Math, a founding owner of the Bardo Project and Farm, and Shaolin Rifleworks.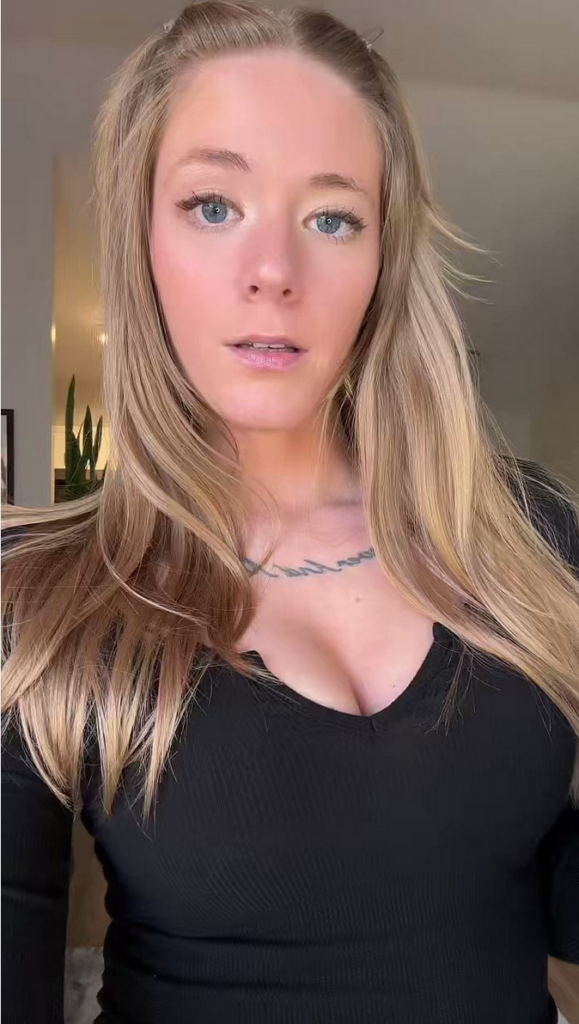 Elizabeth Duffy
Elizabeth is the Host of the Tax This podcast where she discusses day trading, cryptocurrency, entrepreneurship, and leveling up.
Dennis Pratt
Dennis has spearheaded several grassroots ventures, including starting a liberty clubhouse and re-imagining the Porcupine Freedom Festival.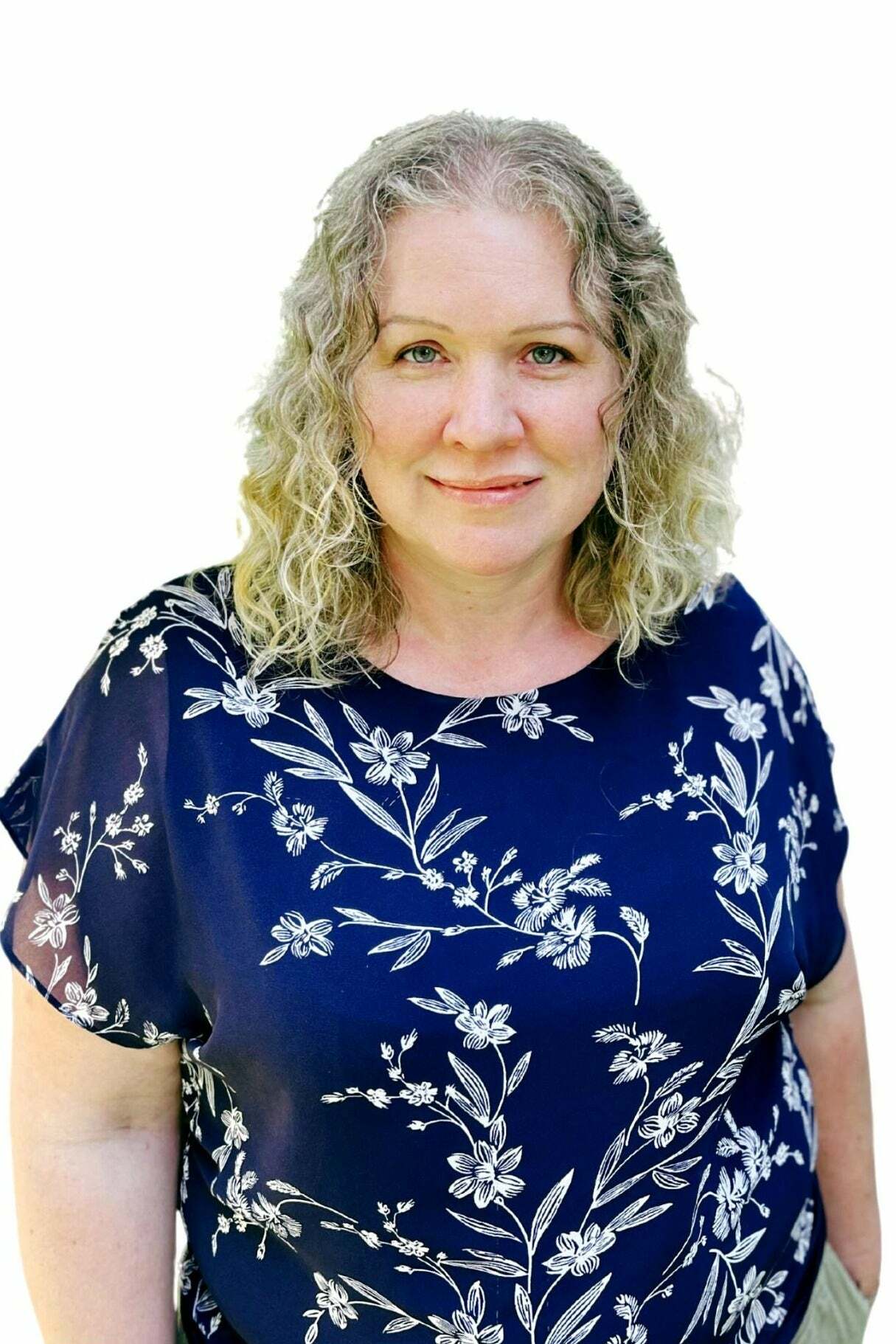 Constance Spencer
Realtor at Independence Realty Group at Coldwell Banker Realty.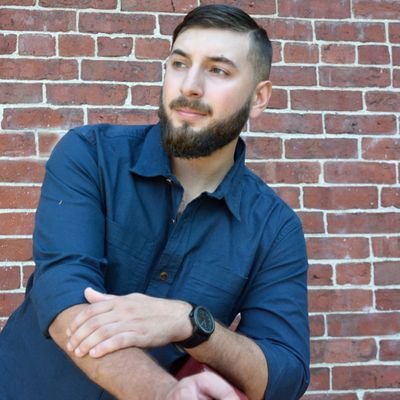 Derek Proulx
Derek Proulx is a NH native. Derek is a WFA, avid outdoorsman, a three times finisher of the challenging NH 48 4000 Footer List, nature photographer, beer brewer, and a veteran Sergeant of the NH Army National Guard where he served 6 years in Bravo Battery 3-197th Field Artillery as a HIMARS crew chief. Currently Derek is the Grassroots Engagement Director for Americans For Prosperity-NH, a national liberty grassroots political organization. Outside of AFP, Derek volunteers for several NH liberty organizations including the Free State Project, RebuildNH, LPNH, NHLA and is the State Director of the NH chapter of Defend The Guard.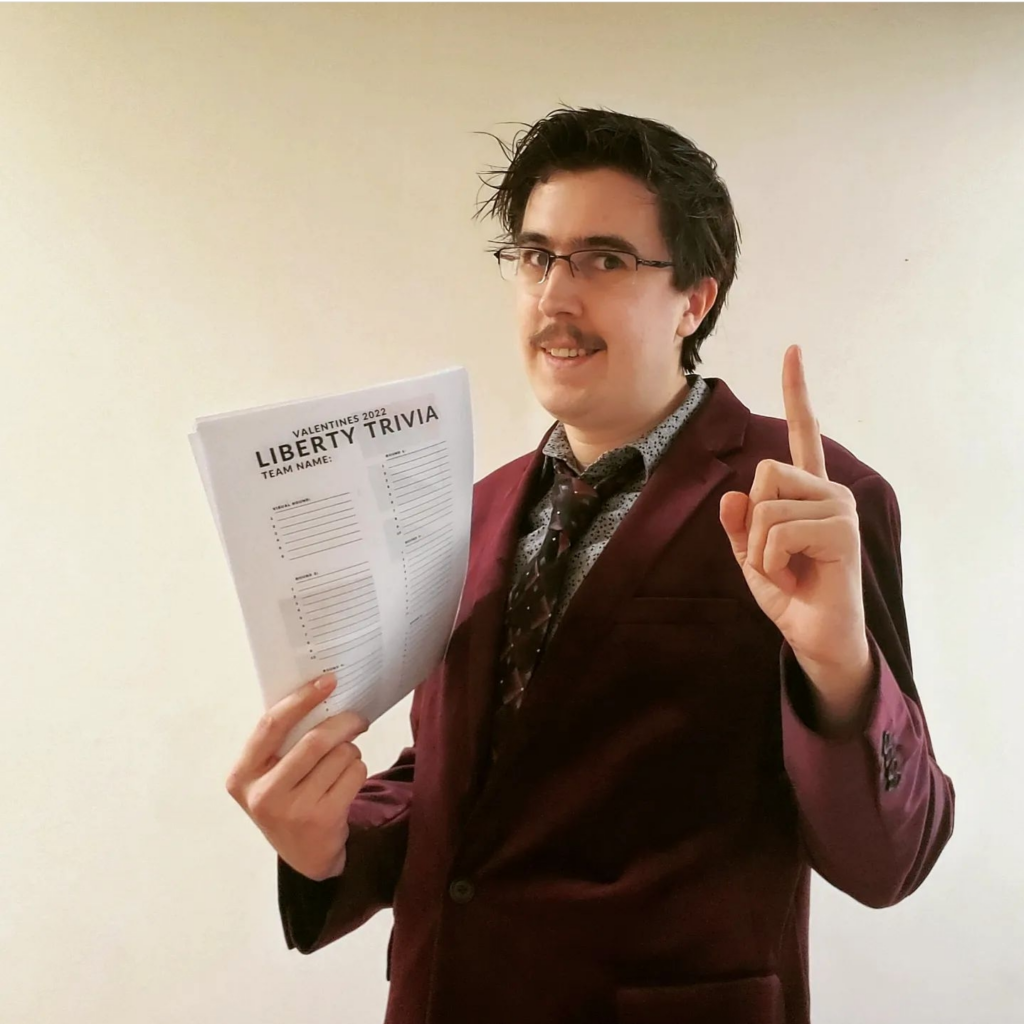 Stephen Nass
Owner of the Independence Inn and founder of Free State Food Network and the Shell, Stephen is a longtime Libertarian Party activist. Since moving to NH for the Free State Project in 2017, he has become a prodigious event organizer and a cornerstone of the seacoast liberty community.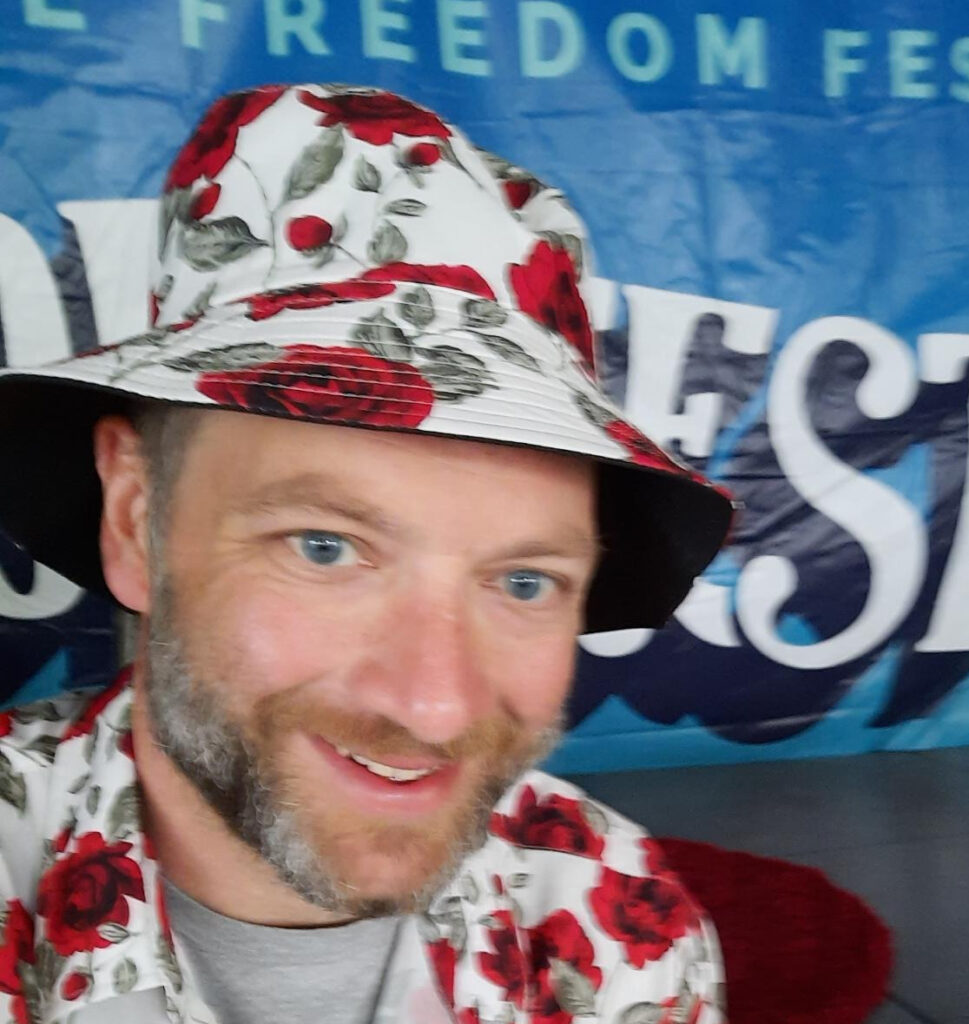 Kevin Haley
A New Hampshire native that worked in childhood education, Kevin was a fan of Free Talk Live which led to his involvement in the Free State Project and anonymous digital activism. During Covid, he ramped up the efforts to recruit new movers to New Hampshire and got actively involved in managing many Free Stater events. He is also involved in the FSP Discord Channel.

Click here to Join the FSP Discord Channel!