The Porcupine Freedom Festival is a uniquely fun and entertaining camping experience. Each year many people come to their first PorcFest. Here are some tips to newcomers from PorcFest veterans:

Clothing
PorcFest is held in the mountains at an elevation of ~2K feet. It can be 90° and sunny one minute, and raining the next. Prepare for all weather, and activities. Pack these things to be prepared.
Rain gear – poncho, (wide) umbrella, boots, and spare dry shoes (Bonus: full foul weather gear for maximum protection)
Warm clothes for when it's cold at night like long pants, jacket, sweatshirt, sweater, hoodie, warm hat, etc.
Cool summer clothes for when it's hot
Sun protection – sunscreen, hat, sunglasses
Swimsuit for the pool
Workout clothes – Others will be working out, playing sports, or doing yoga. You can too.
Costumes for parties. Consider:

Carnivale theme (for Fri/Sat night field)
Disco garb (for Sat night disco)
Punk/S&M/gay bar (for Fri night rave)

Liberty-themed t-shirts and hoodies
Footwear

Sandals
Flip Flops for shower
Sneakers
Boots

Extras

Folding chair to carry to other sites and to venues
Backpack for carrying swag, clothes for weather change, booze, food
BYOB (Expect the town to run dry, and for you then to become very popular.)
Craft beer. (For Beergasm, and to make fast friends.)
Cooler, to keep your stash cold
Bottle opener
Snacks/special food
Bug spray
Hand sanitizer (Mask?)
Doggie poop bags
Musical contributions (for fireside)
white noise machine/headphone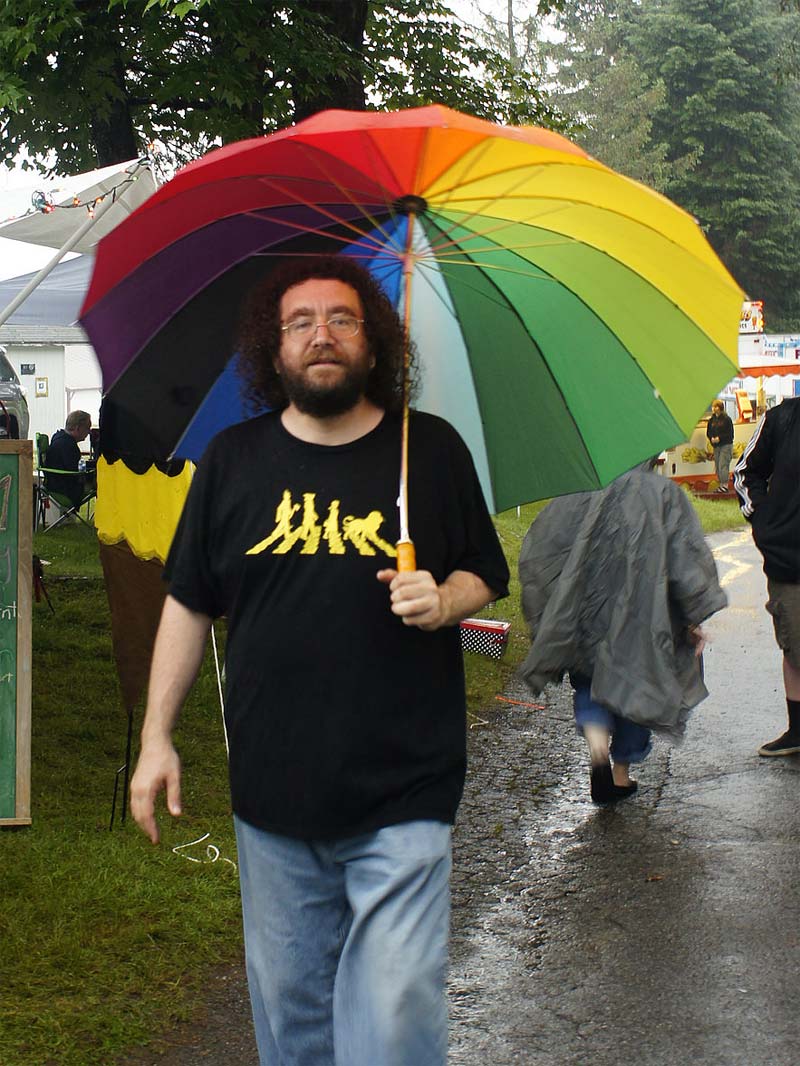 Camping
Choose your noise level: Campsites closer to Agora Valley and the Pavilion will be louder later into the night. If you prize your quiet time or have small children, pick a campsite further away from the central meeting places. Bring a white noise machine.
Pack for camping: soap/shampoo, a towel, and flip flops for the showers. Roger's does have laundry facilities and a mini-convenience store, if you need to take care of errands mid-week. Also, wool socks can be handy on cool nights. If this is your first time camping for an extended period, be sure to read a camping FAQ or two.
Bring Food: Even though most meals can be purchased on the grounds – the food you want is not always available at the time you want it. Early in the week, and late at night there are fewer vendors open. Late in the week some vendors may run out of food. At least bring some back-up meals, snacks, and some beverages for yourself, and to share.
Conserve Water: The festival's size can push the campground's water supply to the limit. Bring your own supply of water as a backup, take short showers, turn off spigots and faucets that have been left running and report water leaks to the Roger's office.
Share a campsite: the best way to find someone to share a campsite/room with is through the PorcFest Plans Facebook group.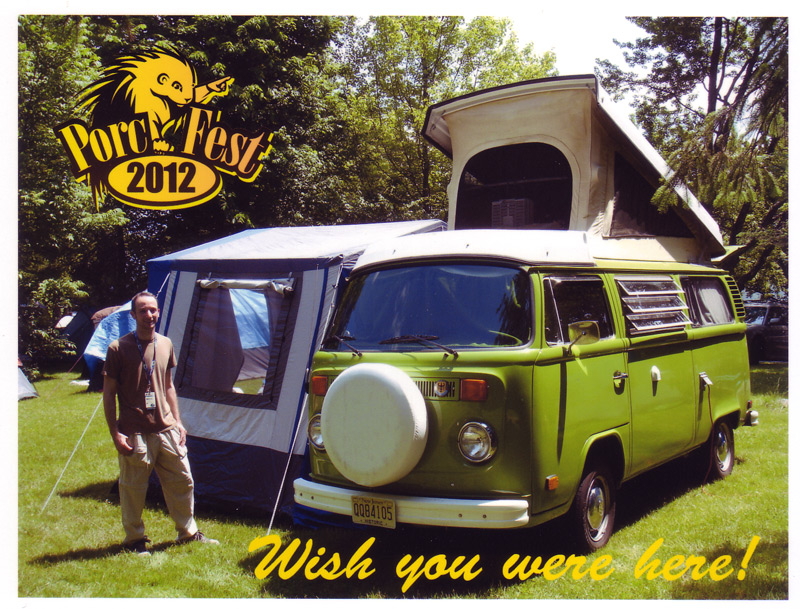 Socialize
Talk to people. People are friendly, and want to help. If you have a question, post in the PorcFest Facebook group or email info@PorcFest.com. By the end of the festival, you're going to have a bunch of new friends, so there's no reason to be shy.
Volunteer! If you have a specific talent or just want to help out, getting involved is a great way to get quickly integrated with the community.
Be a vendor. If you want to sell some goods, or ideas contact the vendor coordinator. Be warned that being a vendor means you may not be able to attend many events at PorcFest.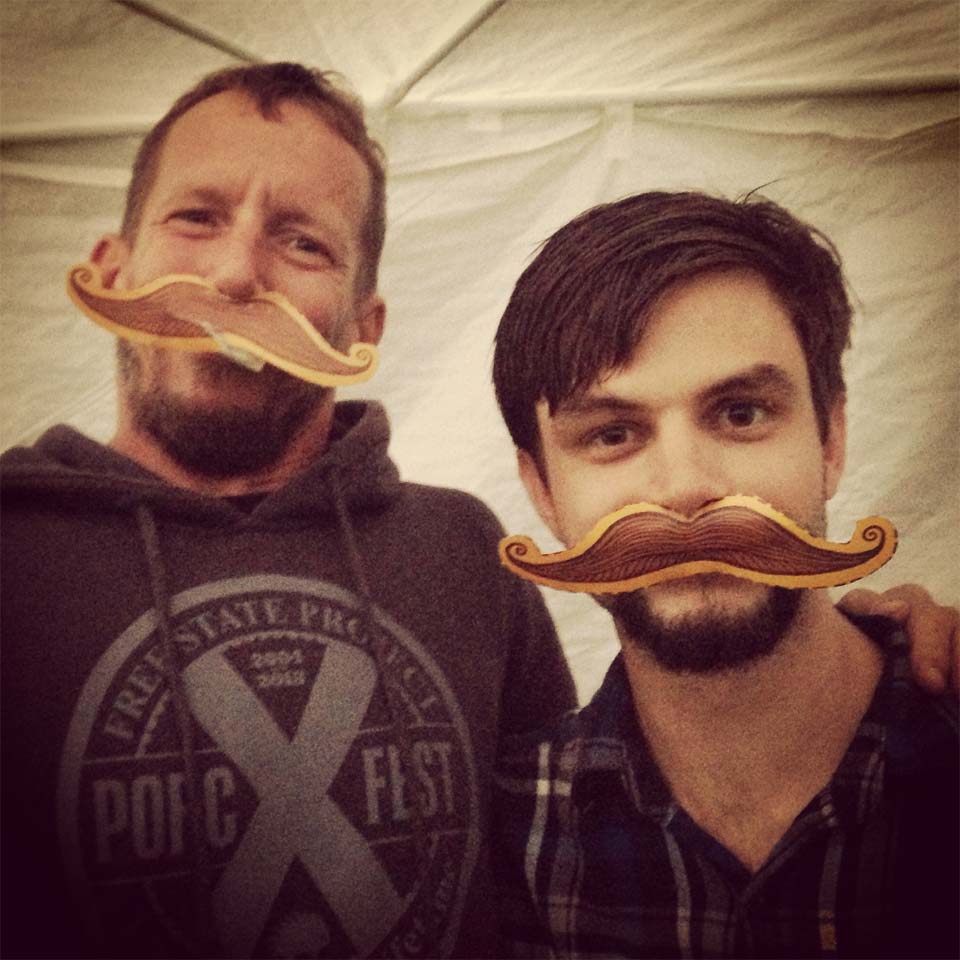 Technical
Cell phone reception/coverage The most reliable cell carrier at Roger's is Verizon, but any service can be limited given the remote location, variable weather, and number of users. Some people may experience no cell coverage at the festival.
Internet Access is extremely limited during PorcFest. Roger's offers wifi as an additional charge, but this connection quickly becomes slow as more users come online. Don't expect to upload any videos during the week.
Paying with cryptocurrency Be sure to have some bits in your wallet before you come, along with a few pieces of silver, goldbacks, and FRNs as backup payment. Given the technical hurdles of limited internet access don't rely on cryptocurrency as your sole means of payment. Some people have set up cryptocurrency only networks in Agora Valley in previous years, but it is unknown whether this will happen again.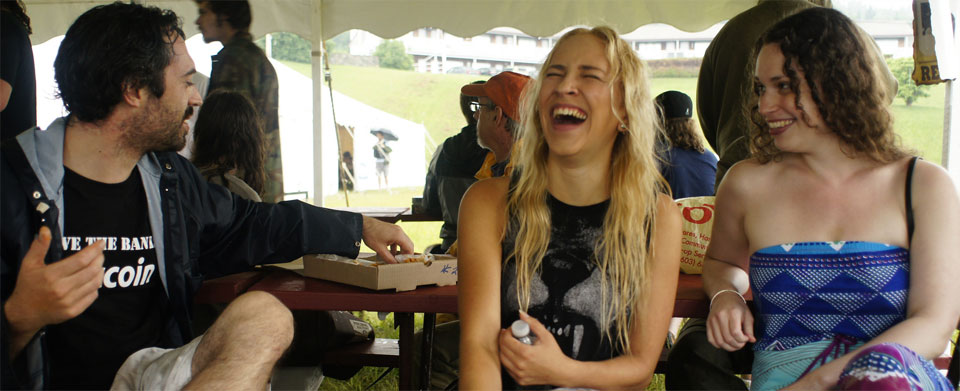 Other
Best days to go for family, or single person: The festival is great every day, but the crowd grows larger each day. Many people will arrive the weekend before PorcFest, and more will arrive each day after that. If you want to avoid the intense crowd plan on leaving by Friday morning. It's also easier to meet people if you arrive early in the week since all the other newcomers will be looking to meet you as well. :)
Don't go overboard. Yes, it's a festival, but it's also a conference and a vacation for many families. There is little tolerance for conduct unbecoming a porcupine. There will be volunteer security prepared to deal with unruly attendees.
Want more?
Dennis' nerd checklist of packing for PorcFest
This checklist has the most complete helpful hints for attendees, for campers, and for hubs: