Vendor List Breakfast Vendors Late Night Vendors
2017 Vendors
Currencies Accepted
$ US Dollar
B Bitcoin/Alt Currencies
GS Gold/Silver
T Trade/Barter
O Other

1 PorcRangers
2 Fr33 Aid
15 Big Al's Fries $
16 PorcFest Postcards $BGS
17 Porcupine Real Estate $B
18 Cannon Ranch Old Fashioned Sodas $BGSTO
19 This Place @ That Fest $BGST
21 Spontaneous Orders $BGS
22 Muslims 4 Liberty/Laughs for Liberty Tees $BGST
24 Little Zoes Pizza $BGST
25 Liberty Loft $BGS
26 Luv Java High Performance Butter Coffee & CBD Infusion $BGST
27 Grass Fed Revolution $BGST
28 Shakedown Treats $BGSTO
30 Bitcoin Tent sponsored by Token Labs $B
31 Libertarian Party of New Hampshire $BGS
32 Adra Architecture / Anarchitecture Podcast O
33 Free The People
34 CryptoHWwallet $B
35 Borris's BBQ $
36 ThinkPenguin $B
37 Shire Cryptocoin $BGSTO
39 Practical Republic $B
40-41 Swarm City O
42 Splurge Deep Fried Delights $O
43 Agorist Hosting $BGSTO
45 Hunter's Fire and Ice $BGST
46 Area 46 $BGS
47 Nine Line Apparel
48 BitBean Store
49 Wormtown Trading $BGSTO
50 Shakin It Trading Post $BGST
51 Jay Noone & Shalon Da-Nai Lmt
52 Vermont Olde Tyme Kettle Corn
54 603 Alliance
55 Republican Liberty Caucus
56 Approval Voting USA
57 Reason Foundation
59 The Meltdown
Vendors Serving Breakfast
| | | | |
| --- | --- | --- | --- |
| Site | Vendor | Open | Menu |
| 18 | Cannon Ranch Old Fashioned Sodas | 10:00am | Old Fashioned Soda |
| 21 | Spontaneous Orders | 7:30am | Coffee, Orange Juice, Eggs, Bacon/Sausage, Breakfast Sandwiches |
| 22 | Muslims 4 Liberty | 12noon | |
| 24 | Little Zoes Pizza | 9:00am | Breakfast Pizzas |
| 25 | Liberty Loft | 11:00am | |
| 26 | Luv Java | 6:00am | Coffee |
| 28 | Shakedown Treats | 4:20pm | Coffee, Orange Juice, Eggs, Bacon/Sausage, Baked Goods, bagel sandwiches and omeletes |
| 35 | Borris's BBQ | 6:00am | Coffee, Eggs, Home made sausage gravy and Biscuts |
| 42 | Splurge Deep Fried Delights | 8:00am | Coffee, Eggs, Bacon/Sausage, Pancakes, breakfast sandwichs |
| 43 | Agorist Hosting | 6:00am | Coffee |
| 45 | Hunter's Fire and Ice | 6:00am | Coffee |
| 46 | Area 46 | 12noon | |
| 40-41 | Swarm City | 11:00am | Coffee, Baked Goods |
Vendors Serving Late Night
| | | | |
| --- | --- | --- | --- |
| Site | Vendor | Close | Menu |
| 21 | Spontaneous Orders | | Snacks, Drinks |
| 22 | Muslims 4 Liberty | 9:00pm | Snacks, Drinks |
| 24 | Little Zoes Pizza | 8:00pm | Meals, Snacks, Drinks |
| 25 | Liberty Loft | 7:00pm | |
| 26 | Luv Java | 8:00pm | |
| 28 | Shakedown Treats | 4:20am | Meals, Snacks, Drinks |
| 35 | Borris's BBQ | 10:00pm | Meals, Drinks |
| 42 | Splurge Deep Fried Delights | 2:00am | Meals, Snacks, Drinks |
| 43 | Agorist Hosting | 2:00am | Snacks, Drinks |
| 45 | Hunter's Fire and Ice | 2:00am | Drinks |
| 46 | Area 46 | 2:00am | Snacks, Drinks |
| 40-41 | Swarm City | 7:00pm | Snacks, Drinks |
The Agora is PorcFest's downtown. Vendors sell everything from gourmet coffee to dishwashing services. Others are purely educational, providing food for thought or promotional materials. It is the place where meals are cooked, where homemade ice cream is scooped, and where chance encounters turn into fascinating conversations.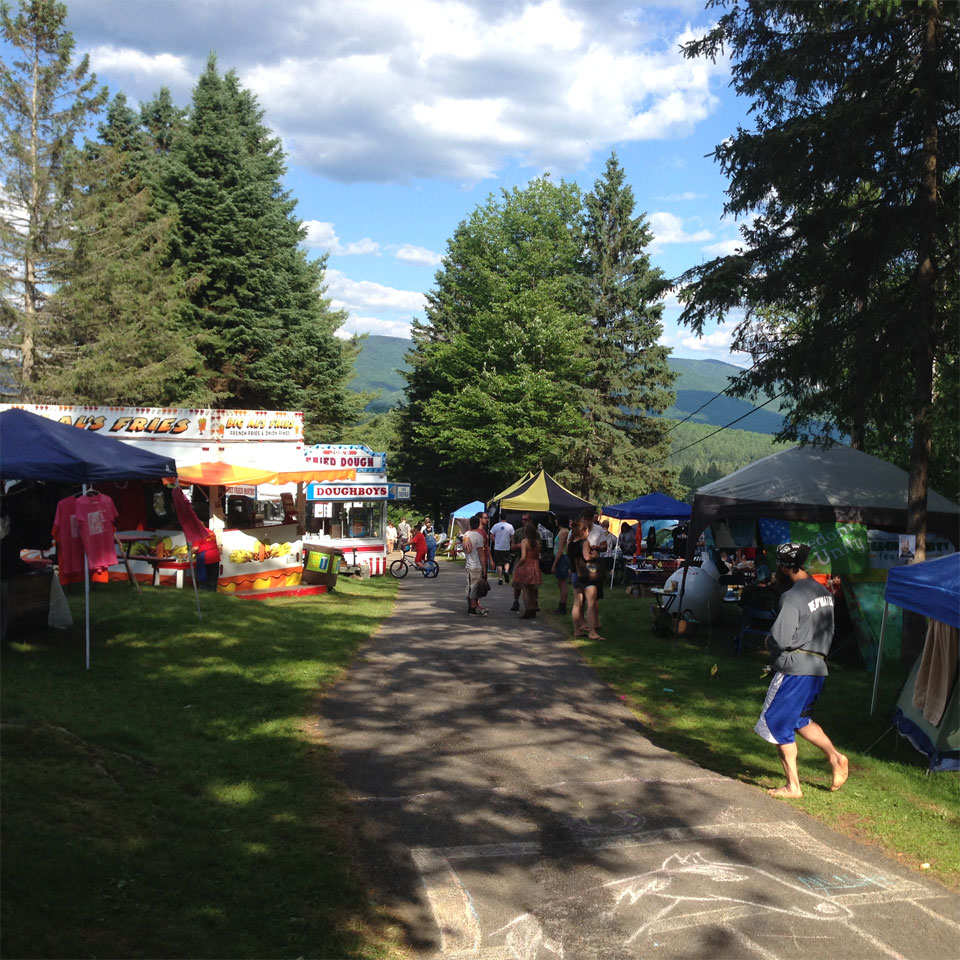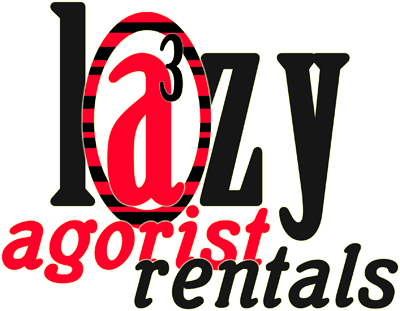 Lazy Agorist Vending
Don't have sufficient inventory to vend all week? Want to try out your goods and services to see community response? Feel like doing an afternoon of taco sales, but want to have your playtime at PorcFest as well? Grab a limited 3-hour slot with the Lazy Agorists!