This year, we're spreading the festival around the campground. With the "Silk Road" giving greater access, and with venues and lounges spread throughout the campground, vending will take place in more than one area.
<! The Agora is PorcFest's bustling commercial district. Vendors sell everything from gourmet coffee to t-shirts, from cryptocurrency to dog-walking services. Some vendors come to make money, but other vendors come for purely informational purposes, providing promotional materials or educational opportunities. Agora Valley is the hub of daily activity and voluntary commerce at PorcFest, and we'd love for you to be part of this pop-up downtown during the most prominent liberty-centric camping festival in the world.


Learn more about being a vendor.
->
Vendor Application
If you would like to be a vendor, please read our vendor letter to learn how easy it is to serve and sell at PorcFest.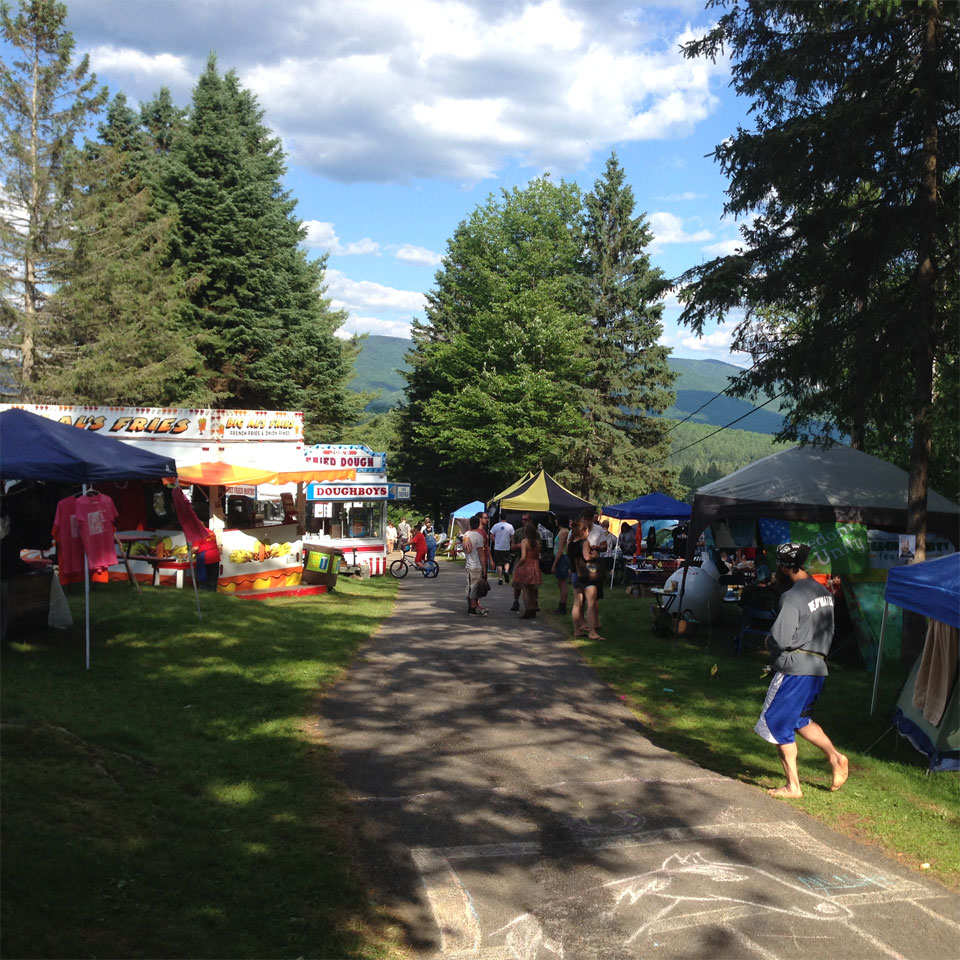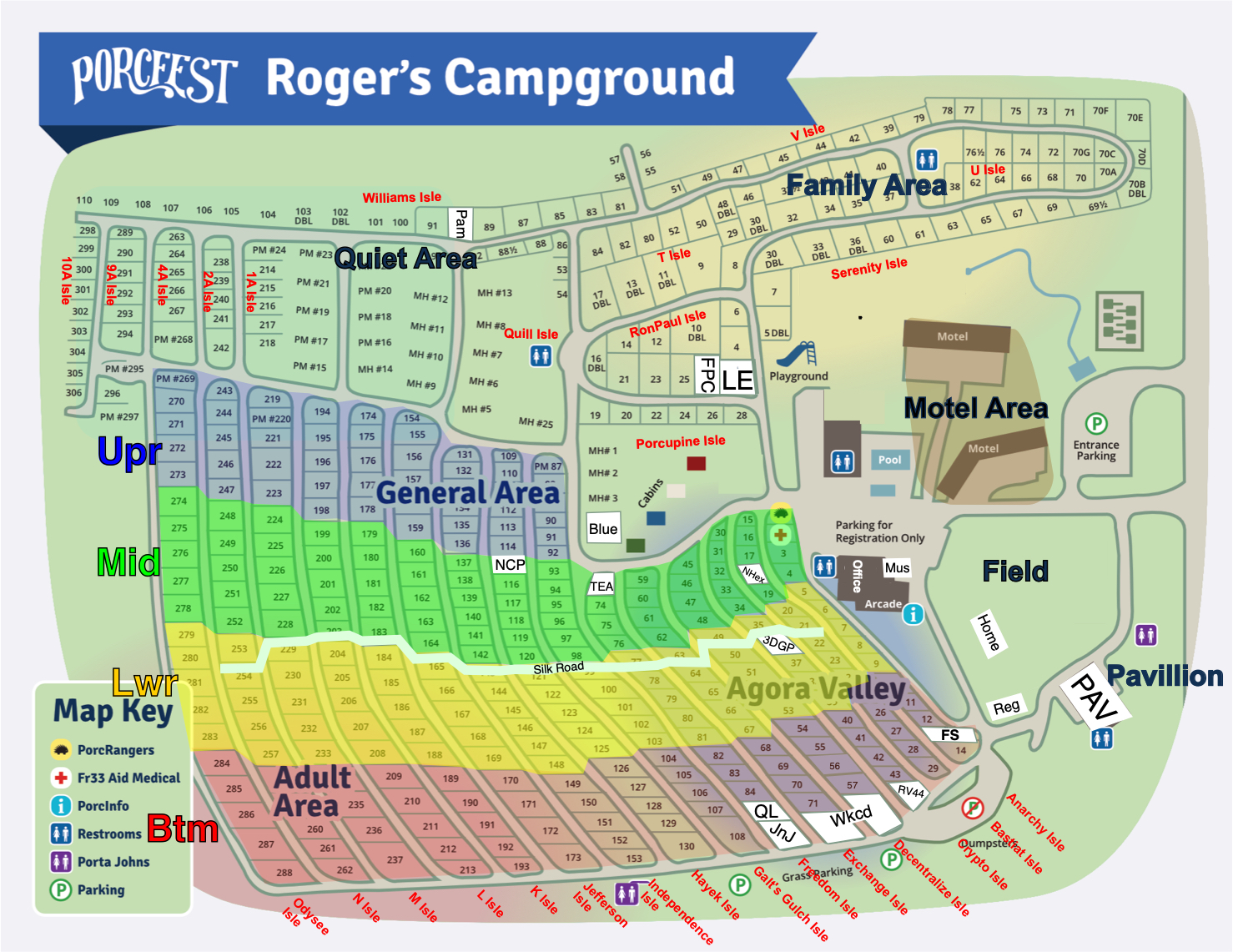 2021 Hubs of Activity
The Quillette [Lounge], Map: 'QL' 85 Freedom Isle, Btm
Kowloon Saloon [Food], Map: 'RV44' 44 Crypto Isle, Btm
Fluffy Porcupine Coffee [Food], Map: 'FPC' 27 RonPaul Isle, South
Liberty Ecclesia [Venue], Map: 'LE' 2 RonPaul Isle, East
North County Lounge [Lounge], Map: 'NCP' 115 Hayek Isle, Mid
3DPrinterGoBrrr [Product], Map: '3DPG' 36 Crypto Isle, Lwr
Liber-tea Party [Food], Map: 'TEA' 73 Freedom Isle, Mid
The FireSteel.com Pavilion [Venue], Map: 'FS' 13 Anarchy Isle, Btm
The Pavillion [Venue], Map: 'PAV' Field
NHexit Consulate [Venue], Map: 'NHex' 18 Bastiat Isle, Mid
Wicked Wonderland [Product], Map: 'Wckd' 58 Decentralize Isle, Btm
Jam n' Jerky [Food], Map: 'JnJ' 86 Freedom Isle, Btm
Pam's Cookie Cache [Food], Map: 'Pam' 90 Williams Isle, Cntr
The Blueberry [Service], Map: 'Blue' MH4, Porcupine Isle, West
Registration [Service], Map: 'Reg' Field
Your Home [Venue], Map: 'Home' Field
<!

->