Registering for PorcFest is a three step process:
buy tickets
; book your accommodations; and connect with your fellow porcupines.
1. Event Tickets
Get your tickets. For the first time ever, the 2021 Porcupine Freedom Festival was sold out. Don't make the mistake of many sad 2021 liberty lovers; while tickets last, buy your "Early Porcupine" tickets for PorcFest XIX.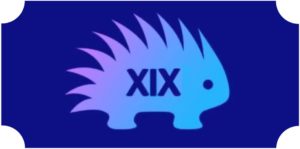 PorcFest 2022 [XIX]
Monday-Sunday
June 20-26, 2022
Rogers Campground
Lancaster, NH

Early Porcupine Tickets
2. Lodging:
Where you sleep is up to you! Choose a location and make reservations. Campsites and onsite motel are available from Roger's Campground, and hotels, motels, airBnBs, and RVs are also available. Review your options on our Staying Here page.
Note: PorcFest 2022 will likely be sold out. Please secure a place to stay early on.
3. Connect
You can begin planning your liberty weekend by connecting up with your fellow porcupines. Visit our Everything you need to know for PorcFest page to meet fellow attendees, learn who is doing what, plan out your schedule, get rides and tips, find groups with whom you share interests, hear the latest news from the festival, and more…

Can't Wait?
Thank you for supporting the Free State in our goal to create Liberty in Your Lifetime.
If you literally can't wait to experience liberty, then you are our type of liberty lover: visit us in the Free State during the year. We have liberty events going on all around the state, every day of the week. Visit our community centers, take part in our debates, watch liberty films, attend liberty meetups in multiple towns, and most of all, meet other porcupines.
With you moving here to help us, New Hampshire will some day be PorcFest 365 days a year!