Hello all,
Today is an exciting day. After much planning, discussing, and coordinating, we're pleased to launch the new PorcFest.com and registration for PorcFest X, being held June 16-23, 2013 at Roger's Campground in Lancaster NH.
The new PorcFest website was designed by porcupine Marcus Connor, so be sure to give him a high-five when you see him at…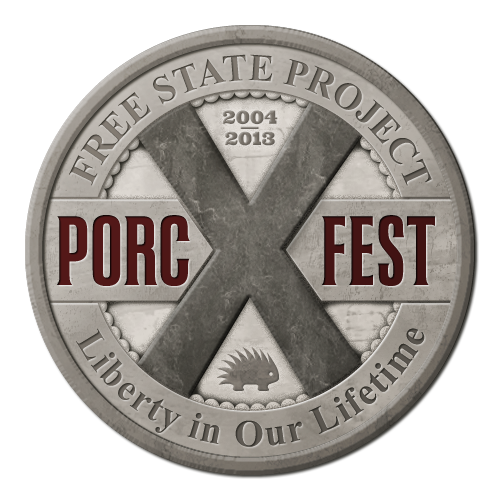 Yes, we're quite proud of the new logo too. This is a special year after all – the 10th anniversary of our humble/fantastic freedom festival in the White Mountains. For more on this history of PorcFest, click here.
For this historic milestone in our project of building Liberty in Our Lifetime, we've pulled out all the stops. While the schedule is still coming together as we speak, click here to see what we already have planned.
PorcFest is also all about the free market. It's quite miraculous to see what happens when you unleash the power of individual initiative and creativity, like we see at Agora Valley every year. To learn more about Agora Valley or to inquire about vending yourself, click here.
If this will be your first PorcFest, welcome! Click here to get the low-down on where to stay, what's around, and other tips. Heck, some PorcFest pros might not know all this stuff!
Finally, if you have any questions or would like to get involved, please feel free to contact us and we'll get back to you as soon as we can.
So are you now as excited as we are? Great! Register today, stay tuned on Facebook, and we'll see you in Lancaster!
– Mike & Vanessa Vine, Organizers